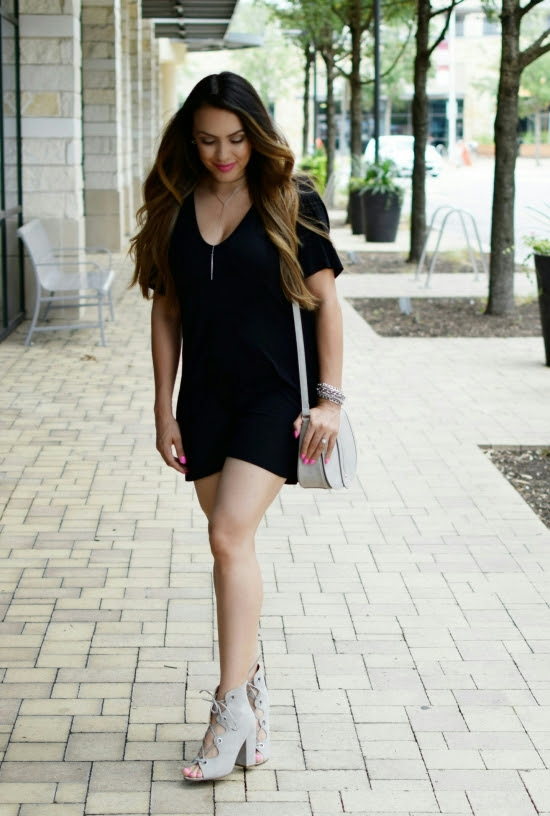 BACK TO THE BASICS DAY DRESS WITH TOBI
I have been shopping at Tobi for years prior to this collaboration and have always been more than pleased with the items I purchased as well as how quickly I receive my them. One of the three items they to sent me was this T-shirt dress. If you don't own a T-Shirt dress then you are missing out on one of the most diverse pieces of clothing you'll ever own. What makes the T-shirt so diverse is you can literally pair it with any type of shoe, layering piece or accessories and still look well put together. I would typically wear sneakers and a hat with a T-shirt dress, but in this post I wanted to slightly dress it up to demonstrate just how diverse this dress is.
I absolutely love this Dress from Tobi as it's the perfect material, length and fit now making it my favorite T-shirt dress to date. I wore this outfit to Happy Hour with my Husband and loved how it turned out. I also love the way peep toe booties look with a dress! How do you guys style your T-shirt dresses?