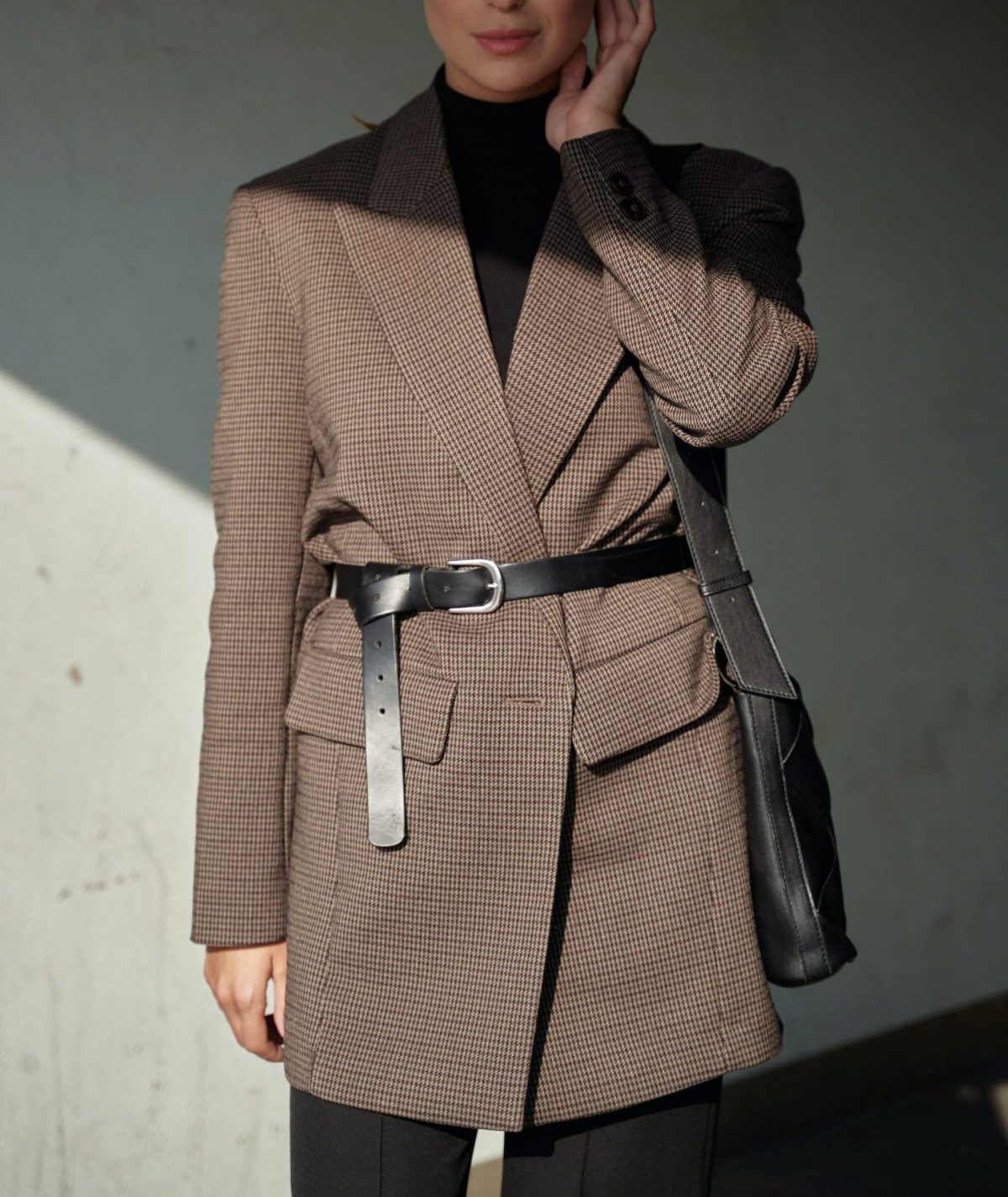 How to Style a Blazer for Different Occasions
This post is about How to Style a Blazer for Different Occasions.
Hello, girls! If you know me, you know that I absolutely adore blazers, and that's why I'm thrilled about this post! The blazer is, without a doubt, one of the most versatile and timeless pieces, and there's never a wrong time or place for it. Whether you're off to conquer the workday, planning a relaxed hangout, or prepping for a special event, a perfectly fitted blazer can be the secret to elevating your style effortlessly. In this guide, I'll spill the beans on how to rock a blazer for various occasions, seamlessly integrating it into your everyday fashion rotation.
How to Style a Blazer for Different Occasions
1. Work-Ready Chic
When it's time to conquer the workday, your blazer is your secret weapon. Grab your trusty black or navy blazer, team it up with well-fitted trousers, and slip into a crisp white button-down shirt. A pair of comfy pumps or stylish loafers will complete your office-ready look. To add a personal touch, throw on a statement necklace or a classy watch.
2. Effortless Casual
Want to look cool without trying too hard? Take your blazer and pair it with your favorite graphic tee and some distressed jeans. This casual combo works like a charm for relaxed gatherings. Finish the look with clean white sneakers or edgy ankle boots, and don't hesitate to roll up those blazer sleeves for extra laid-back vibes.
3. Date Night Charm
For a romantic dinner or a night out, let your blazer shine as the star of your outfit. Wear it as a mini dress, cinch it at the waist with a belt for a flattering silhouette, and add high-heeled sandals for a touch of elegance. This unique twist on blazer styling will surely make you stand out.
Click HERE to see some of my affordable favorite blazers
4. Elegance at Formal Events
Got a fancy event on the calendar? Don't fret; your blazer can help you steal the show. Go for a tuxedo-style blazer with satin lapels, paired with a chic black dress or tailored trousers. Polish off your look with statement heels and some dazzling jewelry. You'll exude sophistication and charm.
5. Brunching in Style
Weekend brunch calls for something effortlessly chic. Layer your blazer over a simple shift dress or a breezy skirt. Toss on stylish sunglasses and slip into comfy ballet flats. It's the perfect blend of casual and fashionable, ideal for those leisurely mornings.
6. Embrace Boho Vibes
For a laid-back, boho-inspired look, match your blazer with a maxi dress featuring floral or paisley prints. Opt for earthy colors and finish off with ankle boots or strappy sandals. Accessorize with layered necklaces and a wide-brimmed hat for that free-spirited vibe.
Click HERE to read How To Clean and Organize Your Closet
7. Sporty Elegance
Combine athleisure with sophistication by pairing your blazer with joggers or bike shorts. Add a pair of chunky sneakers and a sleek backpack for a trendy, sporty vibe. The blazer's touch of class takes your casual look up a notch.
Remember, the secret to mastering blazer styling is letting your creativity flow. Experiment with colors, textures, and accessories to make each outfit uniquely yours. With these versatile blazer outfit ideas, you'll effortlessly conquer any occasion with your personal style.
Incorporating a blazer into your fashion arsenal lets you express your unique style while seamlessly adapting to different situations. Whether it's a formal affair or a casual gathering, the blazer has your back, ensuring you look both stylish and comfortable.