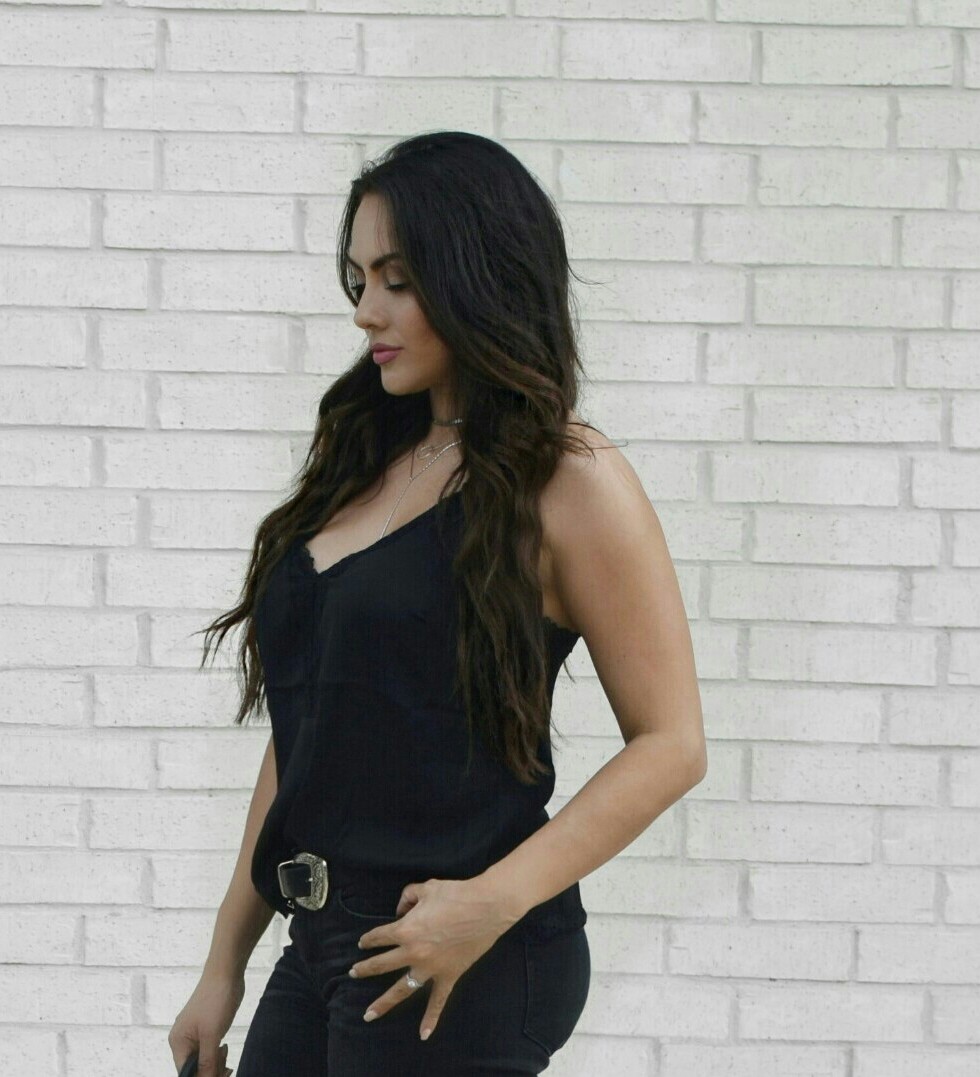 ALL BLACK OUTFIT OF THE DAY

So I hear it's fall? I wouldn't know  because I live in Austin Tx where in early October we're heat stroking by 10 am. I was so excited to pack for our Canada trip because I was actually going to be able to wear jackets and boots. I didn't plan my outfits in advance so I took the safe route and threw a bunch of staples as well as new items into my suitcase. Lucky for me it worked and I was able to create quite a few outfits.
I've always been a sucker for an all black outfit. There is something so sexy, edgy and fool- proof about it and I think this one in particular is one of my favorites. I love adding a feminine piece to an already tough look. That combo to me just screams style! The feminine pieces I added to this outfit were the blazer and satin lace cami. Check out the details below!
Boots | Express  // Satin Lace Cami | Forever21 // Blazer |Express // Belt | Express//
Jeans | Express  Necklaces // Express