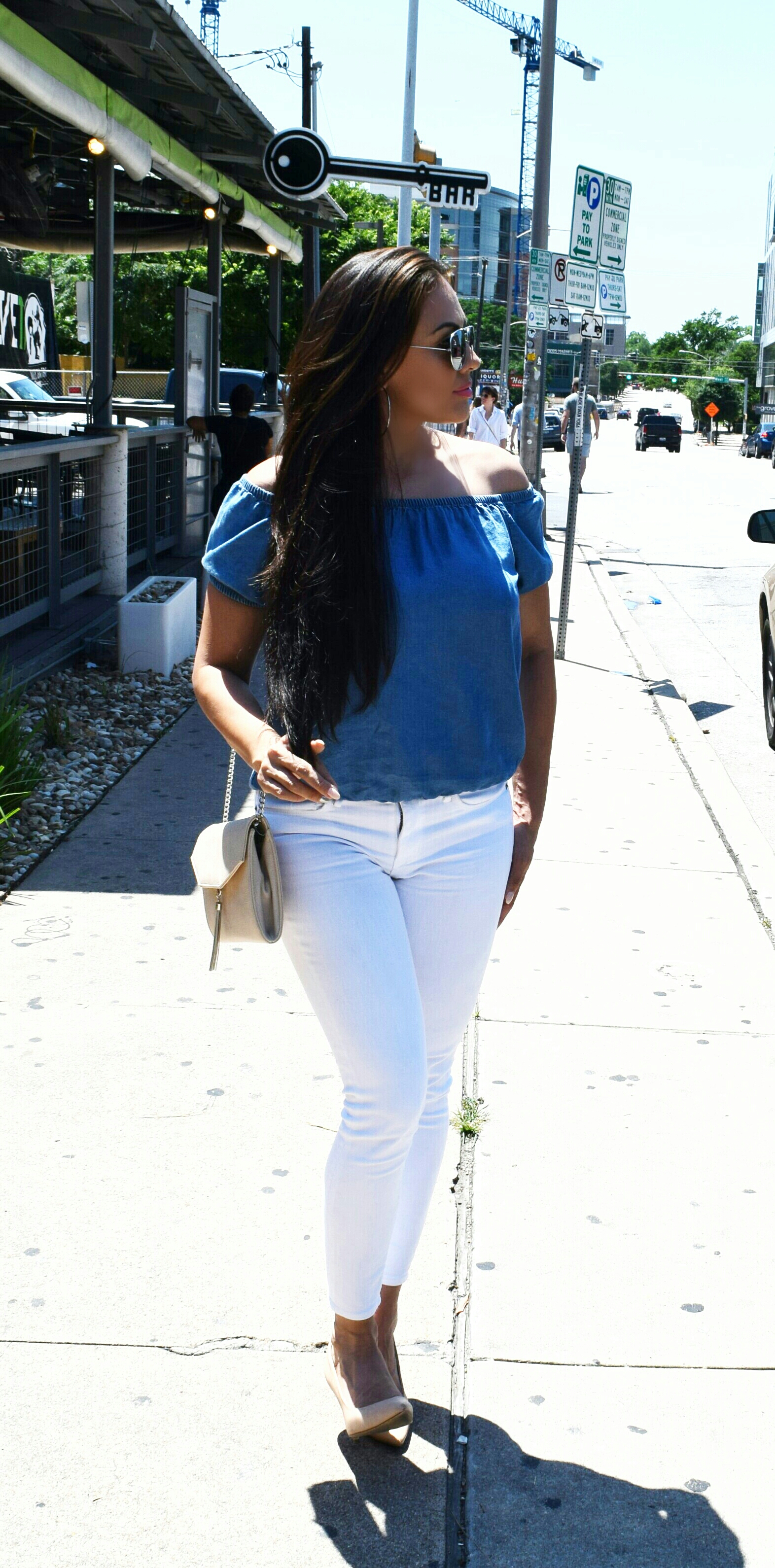 Day Date | Outfit Of The Day
Hey Guys! I'm sure by now most of you know that I live in Austin Tx. For those of you who have never visited Austin, let me be the one to show you all that you're missing out on! In particular, if you're a foodie,  coffee lover (like us), enjoy water activities, nature, city life then following this blog will have you feeling like you're long over due for a trip to ATX! Living in this amazing city also makes for amazing date nights/days!
My husband and I frequently visit coffee shops, typically sticking to a few that we love. However, today we wanted to go somewhere new and fun. My Husband suggested that we try a Bakery & Coffee shop that we've passed by and talked about on multiple occasions, Walton's Fancy and Staple – which happens to be owned by Sandra Bullock. Having finally stopped by, I can honestly say that I wish we would have stopped by a long time ago because everything about this visit was amazing!
The Macaroons and the coffee were just excellent! The Macaroons had the perfect ratio of filling to pastry and the flavors were amazing. I treated myself to a, out of diet, helping of two small macaroons with a pistachio and chocolate flavor respectively. My Husband enjoyed an Espresso flavored macaroon and one that was Salted Caramel. The decor was eclectic and very quaint, which was really nice considering that the bakery is positioned right in the heart of downtown Austin on one of our busiest streets
JEANS| Express  TOP| Similar PUMPS| Similar SHOULDER BAG| Similar
Having our weekend dates is something we very much look forward to. I'll definitely be sharing them more often. Be sure to check out my latest YouTube video on this look.
Xoxo,
AmberXO