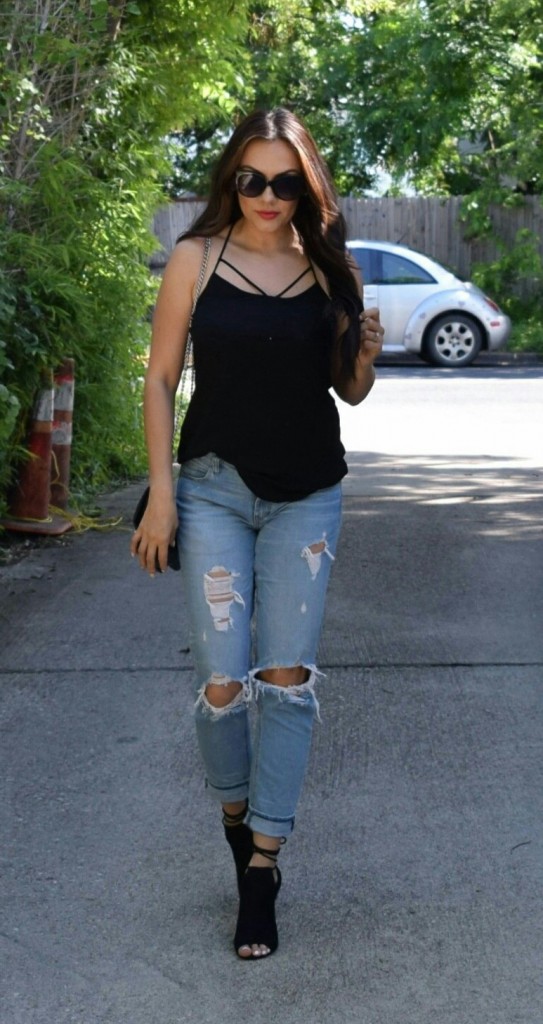 Sunday Funday Date| Outfit Of The Day
Ahh, this weekend was a relaxing one.  I feel like our weekend coffee dates have turned into French Bakery Dates. Not complaining. Who would complain about eating a macaroon?
This little gem located near Downtown Austin is  filled with so much personality as well as sweet treats & delicious coffee. Our perfect Sunday Funday!
The macaroons were great! They had the perfect combination of crispy, soft, and chewy. I am a huge fan of texture contrast so this was a win for me. The cappuccino was also thoroughly enjoyed!
The Boyfriend Jean never quite made it's way to my closet but I am absolutely digging the Girlfriend jean.  The Girlfriend Jean is still a little loose but not to were I feel like I am swimming in my jeans.  My favorite Peep Toe Booties are my preferred choice of shoe that I pair with my Girlfriend Jeans.
BOOTIES| Forever21 JEANS| Express TOP|Similar
How do you spend your weekends?
XOXO,
AMBERXO