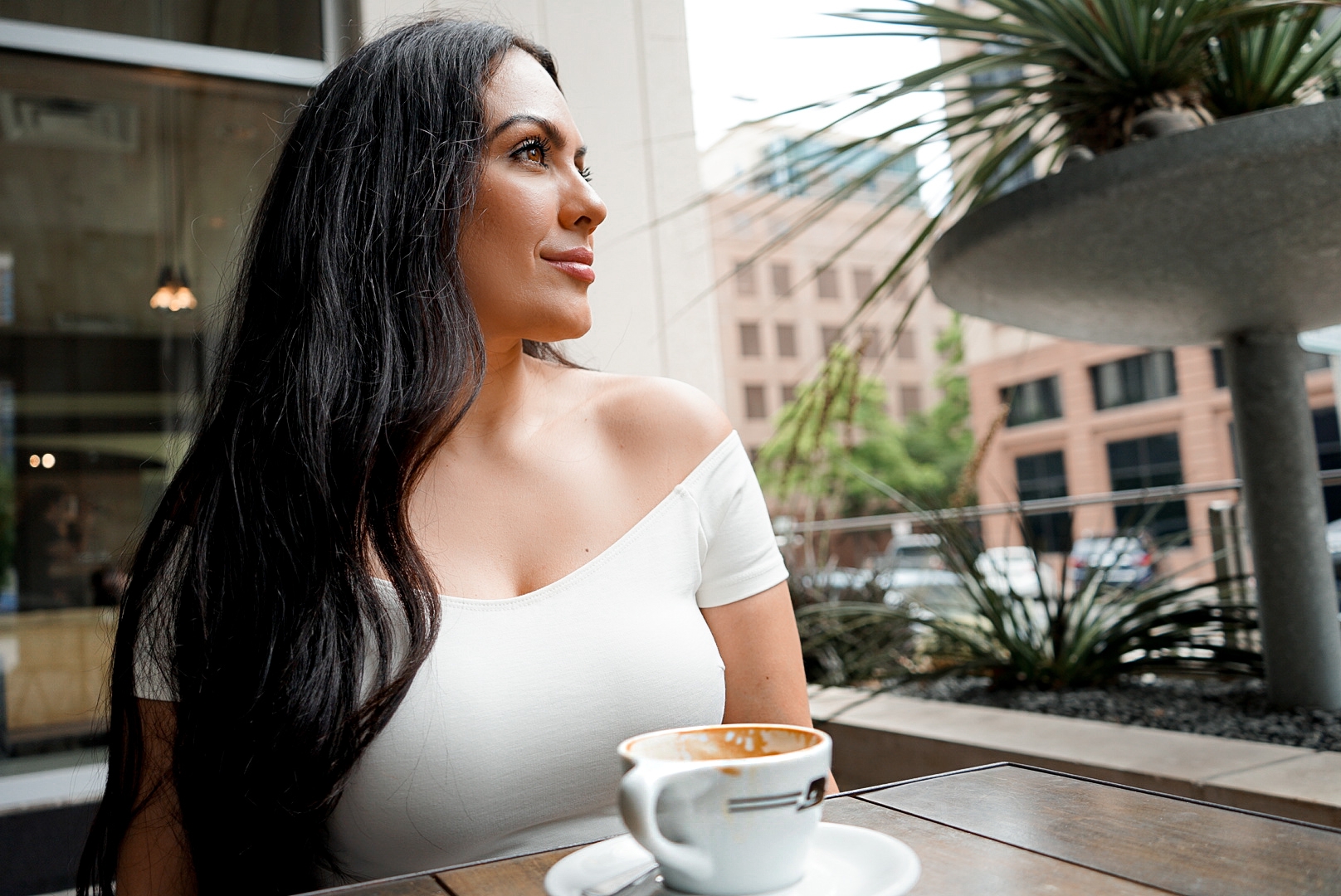 Guide To Summer Glowing Skin
It doesn't matter what time of year it is we're always in search of that perfect healthy glow! Well Summer time in Texas tends to be pretty humid so I like to take a minimal approach to my makeup. Thick foundations, layering a million highlighting products and then setting it all aren't an option for me in these humid months so to achieve that glow I like to focus on nurturing my skin from the inside out. If your skin looks healthy and is glowing naturally then you don't really need a ton of makeup!
Hydrate
I know you've heard me say it in a million blog posts and videos but it will always be my first tip on any beauty related topic. If you are well hydrated your skin will be more supple, your skin tone will be even, it will help with your skins elasticity, you will have that natural glow from with in and your dark circles may disappear. It's one of the easiest and cheapest beauty fixed out there.  Tip: Carry one of these bottles around with you everywhere you go. Fill it up at the start of every day and don't refill it until it's empty. I drink 1 gallon a day which is around 4 liters a day.
Exfoliate Regularly
Removing all of that dead skin is key to bright glowing summer skin! I exfoliate my body and face but I don't use the same products for both. I exfoliate my face once a week using PCA Skins Pore Refining Treatment.   Not only does it do an amazing job at removing the impurities but it exfoliates at a cellular level that brightens your skin leaving it full of glow! On my body I use Kopari Coconut Crush Scrub  twice a week followed by Kopari Coconut Melt  and OMG! You're skin literally looks so ridiculously hydrated, smooth and talk about GLOW! This is my go-to routine the night before any event or photo shoots.
Hydrating Mask
Using a face mask is my favorite part of my skin care regimen. It's the perfect skin pick-me-up and can be a quick solution to a few minor skin issues such as; dryness, texture issues, or congestion. I like to use a detoxifying mask every Sunday then some kind of moisturizing or brightening mask mid week. Other than drinking water this is a sure way to hydrate and brighten your skin. If I'm attending an event or if I want to have an extra glow I'll put on a mask prior to applying my foundation to maximize the benefits of a dewy foundation as well as to lay a smooth canvas down for the products to follow.  t I have a blog post coming soon sharing all of my current favorite masks but my number one for glowing skin is PCA Skin's Revitalizing Mask. If my skin is ever in need for a little pick me up this is a sure way to brighten my skin and add a little natural glow.
 Dewey Finish Foundation
Fake it till you make it! Even if you're a little dry the right dewy foundation should give you a subtle glow. If you've done everything listed above then adding a dewy foundation is the icing on the cake! I don't like an overly dewy look as then you'll just look like an oil slick. Below are some of my absolute favorites that make your skin look like it naturally glows.