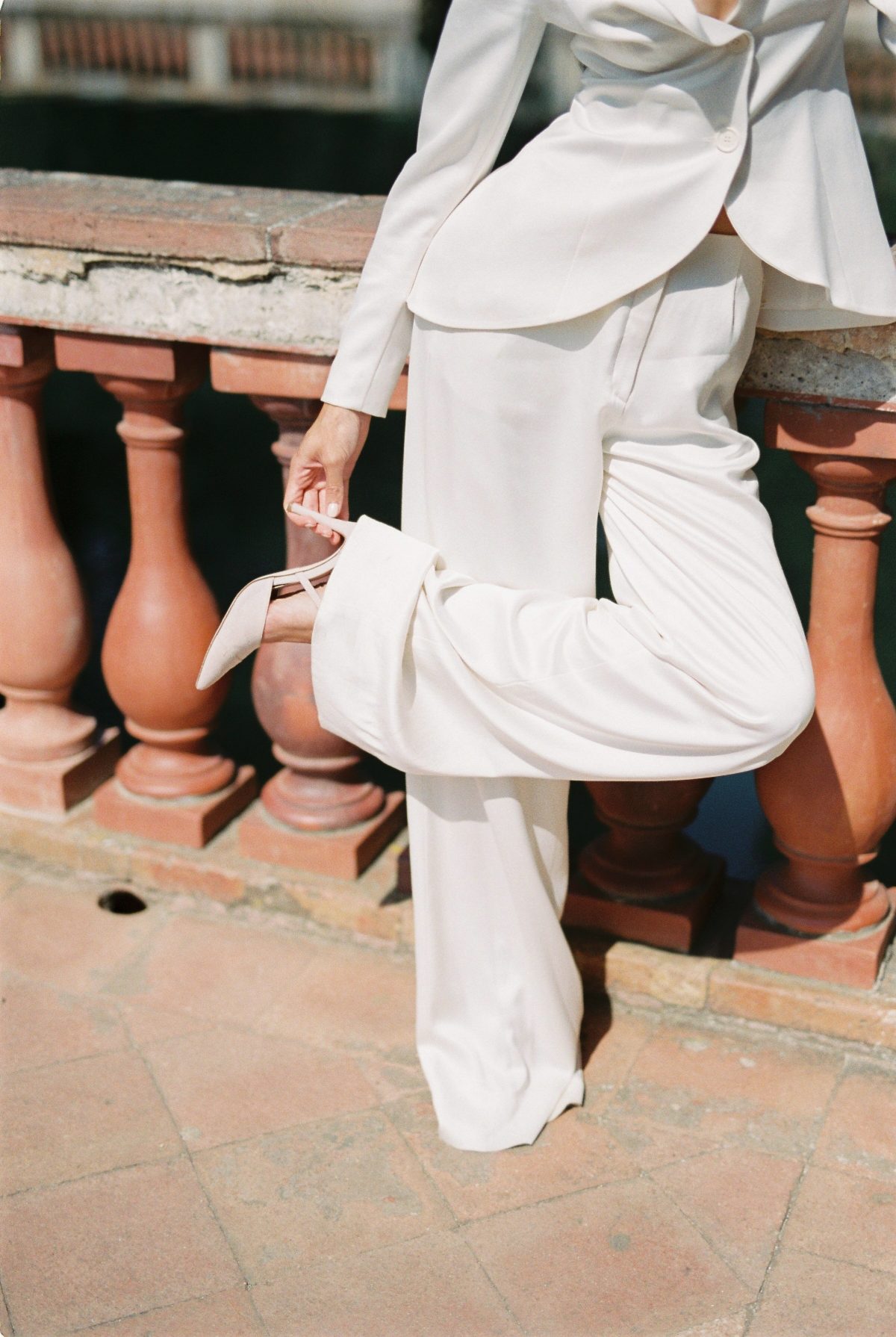 How to Look Expensive: Tips to Elevate Your Style
When it comes to fashion, we all want to look our best. But, what if you don't have a lot of money to spend on designer clothing and accessories? The good news is that you don't need to break the bank to look expensive. With a few key tips and tricks, you can elevate your style and create a sophisticated, high-end look without spending a fortune. Here are some tips to help you look expensive:
How To Look Expensive
Invest in Quality Basics
One of the keys to looking expensive is investing in high-quality basics. These are the items that you wear on a regular basis, such as a great pair of jeans, a classic white shirt, and a tailored blazer. Look for pieces made from high-quality fabrics, such as silk, wool, or cashmere, that will stand the test of time and never go out of style.
Pay Attention to Fit
Paying attention to fit is a crucial aspect of dressing well and looking expensive. Wearing clothes that are too tight or too loose can make you look messy and unkempt. On the other hand, clothes that fit you perfectly will give you a polished and refined appearance.
When you're shopping for clothes, it's essential to try them on to ensure that they fit well. Don't just rely on the size on the tag because sizes can vary from brand to brand. Take the time to try on different sizes and styles to find the best fit for your body type.
If you find that a piece of clothing doesn't fit you properly, don't be afraid to have it altered by a professional tailor. Alterations can be a game-changer when it comes to achieving the perfect fit. A skilled tailor can make adjustments to a garment that will make it fit you like a glove. Whether it's shortening the hemline of a skirt, taking in the waist of a pair of pants, or adjusting the sleeves of a jacket, a tailor can help you achieve a perfect fit that will make you look and feel your best.
Remember, looking expensive isn't about buying the most expensive clothing or accessories. It's about investing in pieces that fit well, flatter your body type, and make you feel confident and put together. By paying attention to fit, you can elevate your style and create a polished, high-end look.
Accessorize Thoughtfully
Accessories are a great way to elevate your style and make it look more expensive. Choose a few high-quality accessories, such as a leather handbag, a pair of statement earrings, or a classic watch, and use them to add interest and sophistication to your outfits.
Statement earrings are also a great accessory to add interest to your outfits. Choose a pair that complements your personal style and that you can wear with multiple outfits. They can instantly transform a simple outfit into a stylish one.
When selecting accessories, it's important to choose pieces that work well with your wardrobe and your personal style. Don't be afraid to mix and match different pieces to create a unique look that expresses your individuality. Remember, the key to looking expensive is not about the price tag but about how you style your clothes and accessories to create a polished and put-together look.
Embrace Timeless Style
Trends come and go, but timeless style never goes out of fashion. To look expensive, focus on classic, timeless pieces that will never go out of style. Think simple, elegant silhouettes, muted colors, and high-quality fabrics.
Choose wardrobe staples such as a well-fitting blazer, a crisp white shirt, or a pair of high-quality jeans. These pieces never go out of style and can be dressed up or down to suit any occasion. When it comes to colors, stick to classic hues like black, white, beige, and navy. These colors are always in fashion and will never look outdated.
Keep it Simple
When it comes to looking expensive, less is often more. Keep your outfits simple and streamlined, with a focus on quality over quantity. A few well-chosen pieces will always look more expensive than a cluttered, busy outfit.
Take Care of Your Clothes
Finally, taking care of your clothes is essential if you want to look expensive Invest. in high-quality laundry detergent and fabric softener, and follow the care instructions on your clothes to ensure that they last as long as possible.
By following these tips, you can elevate your style and create a sophisticated, high-end look without spending a fortune. Remember to invest in quality basics, pay attention to fit, accessorize thoughtfully, embrace timeless style, keep it simple, and take care of your clothes. With a little effort, you can look and feel your best every day.
Click HERE to learn how to build a capsule wardrobe
Shop my Amazon Storefront HERE