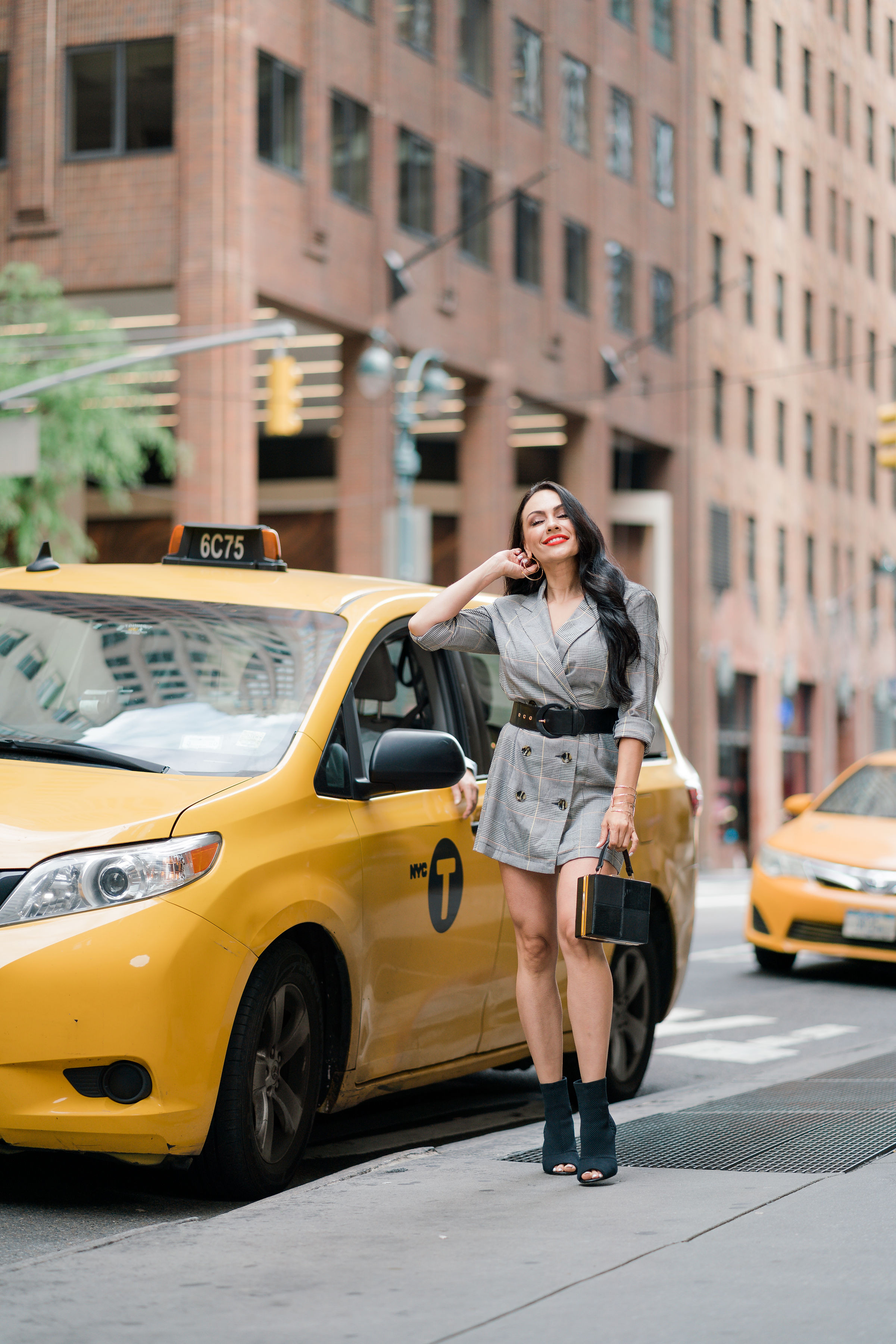 NYFW Fall 2019 | What I Wore
NYFW has come and gone which means more shopping and more outfits to share with you guys! I did things a lot differently this time around and I'm not mad about it. I decided to not stress at all when it came to shopping and styling outfits. If you read my blog post What I Learned From NYFW then you know that I am done with over thinking my outfits. Overthinking has lead me to not bringing my visions to life. Whatever initial vision I had I went with this time and that was it. If I tried an outfit on and liked it, done. Not overthinking my outfits took so much stress off of me and allowed me to feel more excitement about the entire event as all as the trip. I'm thinking of doing an updated What I Learned From NYFW. What are your thoughts? Let me know in the comments below.
[columns_container type="img" full="no" align="left"][column_element]
I am obsessed with all things blazers! When I thought of this years NYFW a blazer dress is the first thing that came to mind. Adding a belt to any outfit is such an easy way to dress it up or to make it a little more funky. If your outfit is lacking something try adding a belt around your hips or waist and it'll instantly make your outfit look a little more stylish. NYC was a lot cooler than last September and I was definitely feeling those fall vibes which is why I opted for a bootie as opposed to a heel. I wanted a simple yet stylish bag that I could wear with multiple outfits so when I found this
Box Bag
 from Top Shop I was so excited. It went with almost all of my outfits and was just big enough to fit my phone, vlog camera, lipstick and cards.
[/column_element] [column_element]
[/column_element][/columns_container]
[shop_slider full="no"][shop_heading]Shop my Outfit[/shop_heading]
[/shop_slider]
[asym_gallery style="style_two" full="yes" layout="portrait"]
Upload Images Here (up to 4)[/asym_gallery]
[shop_slider full="no"][shop_heading]Shop my Outfit[/shop_heading]
[/shop_slider]
[asym_gallery style="style_one" full="yes" layout="portrait"]
Upload Images Here (up to 4)[/asym_gallery]
[asym_gallery style="style_one" full="yes" layout="portrait"]Upload Images Here
(up to 4)[/asym_gallery]
[shop_slider full="no"][shop_heading]Shop my Outfit[/shop_heading]
[/shop_slider]