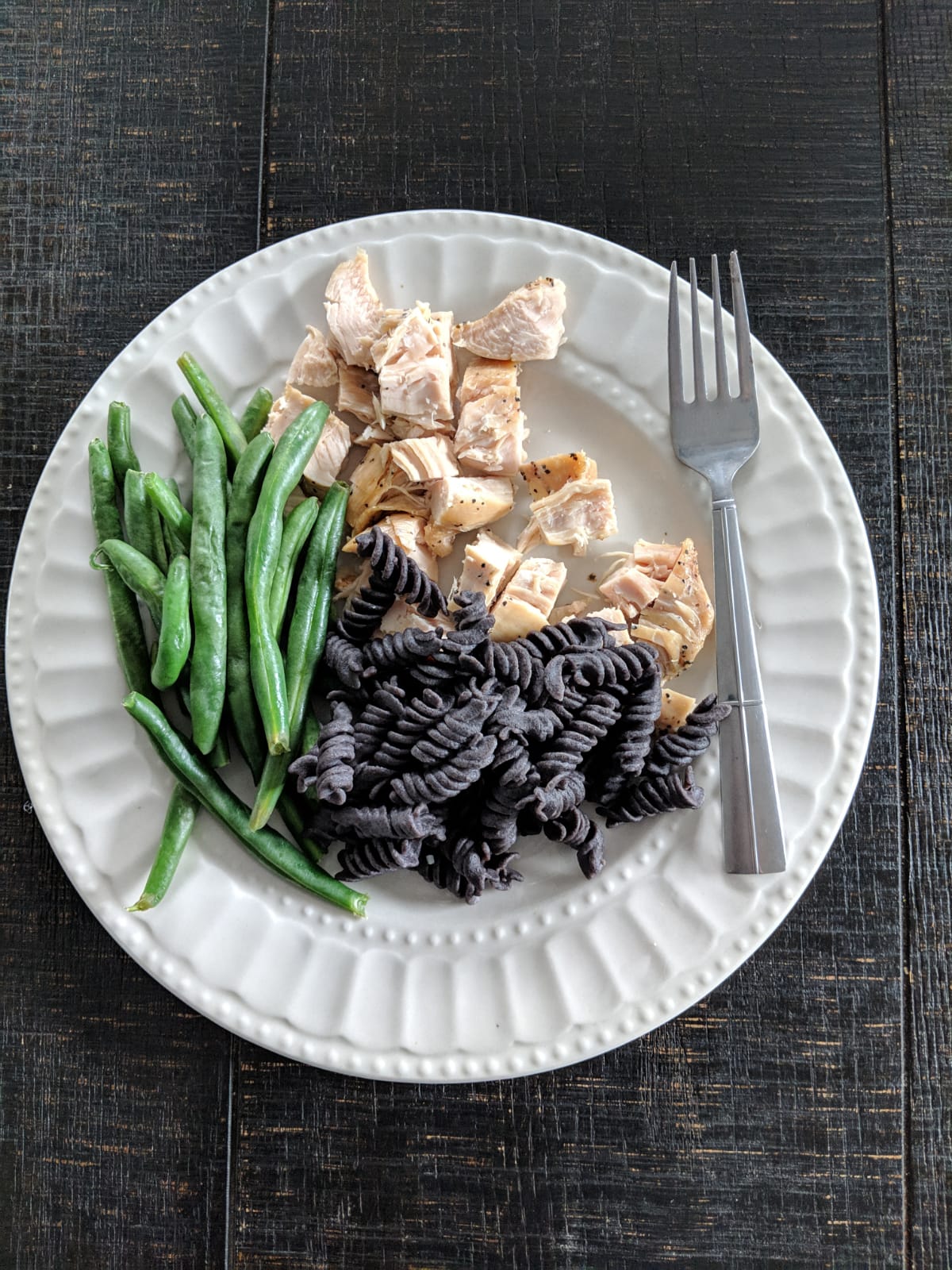 Orange Theory 8 Week Transformation Challenge|What I Eat In A Day+ Video
I've been getting requests for so long to do a What I Eat In A Day video or blog post and what better time to do one than during this Orange Theory 8 week transformation challenge! I find that the workouts at Orange Theory have changed my appetite, I have a bigger appetite and find myself constantly needing to eat. Luckily, I have found some meals that satisfy me as well as fit my macros. Macro counting has always worked well for me as I find I will throw in the towel quickly if I feel too restricted. How I structure my meals depends on if I worked out that day or not. On days I work out I tend to eat several smaller meals throughout the day while on days I don't work out I eat fewer larger meals. I love eating clean but there are times I definitely love to switch up and add some not so clean foods. Today I kept it on the cleaner side but thoroughly enjoyed everything I ate.
Breakfast
If you haven't tried the Birch Bender's Paleo pancake mix then you are seriously missing out. I have been obsessed with the stuff for months now. I am such a sweet tooth breakfast kind of girl and this fulfills my sweet tooth without the insulin crash or the extra weight gain. I've tried so many other pancakes mixes but I always come back to this one.  On days that I don't work out I usually have 2 pancakes and that usually keeps me full for hours. The pancake syrup I have been using for years is Walden Farms Pancake Syrup. I don't go too heavy-handed with this syrup as I find I don't like the taste. A tablespoon is plenty for me!
Lunch
Trader Joe's is by far my favorite place to shop. There are so many gems and is a lazy girl's savior! The chicken (see video below) might be my favorite protein to buy. I don't always have time to cook all of my meals and meal prepping is out of the question. I spent years eating meal prepped chicken and refuse to go back to that dry bird life. Thankfully, this chicken comes in a pack of 4 and are individually wrapped. You heat them up for 2 minutes and they are tasty and moist.
The Trader Joe's black bean pasta is my favorite item in the entire store! Its high in protein, decent in carbs and is so satiating. There is no better feeling then trying to loose some lbs but being able to get in some pasta. I keep a couple of bags in my kitchen at all times!
Green Beans…It's a vegetable I am not yet tired of haha! All in all I enjoy this lunch and it's been a go-to for quite some time.
Dinner
Dinner for me this night was very out of the norm as I like to skip the carbs at dinner. There is no worse feeling for me than going to sleep on a full stomach but I had to make an exception because my mom invited me over for some girl time. She loves to spoil me by cooking for me but she knew to also keep my challenge in mind. The ice cream and whip cream both were ridiculously low in calories plus I didn't have too much so I didn't feel too bad. I think she did a pretty good job and I didn't feel overly full. See my video below for the dinner.
Austin and San Antonio friends don't forget to use the code: OTAmber for your first week free at Orange Theory!