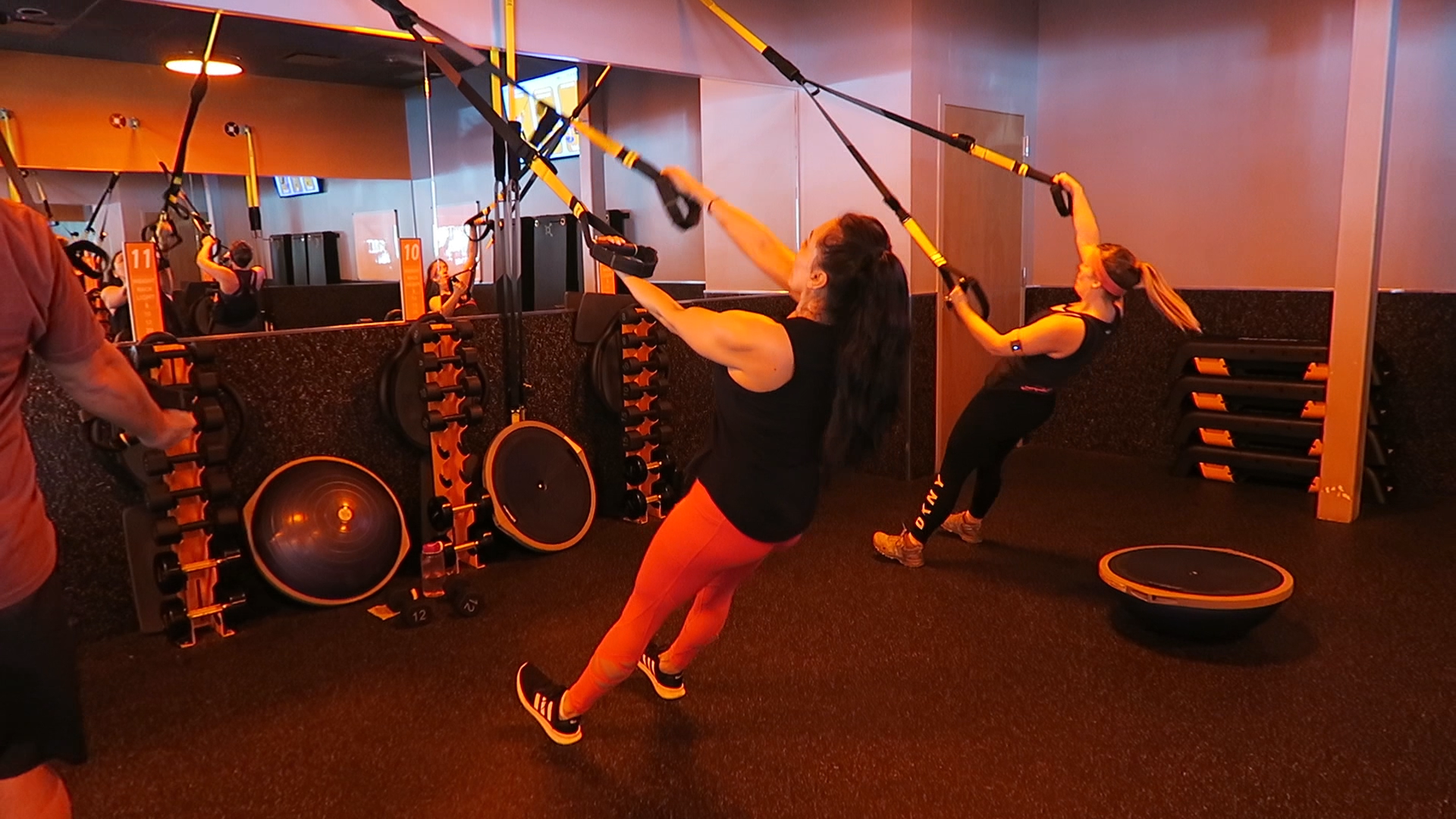 Orange Theory 8 Week Transformation Challenge| Short Q&A
If you're following me on social media then you know I am currently competing against 10 other Austin bloggers in Orange Theory's 8-week transformation challenge. Prior to starting this 8-week transformation challenge I had only taken 2 Orange Theory classes. 2 classes are not nearly enough time to form an opinion so I'm excited to share a more in-depth post with you soon!   In this post, I want to keep it short and sweet while answering the top 3 questions I have been receiving on Instagram.
I included a short video below to give you a small idea of what an Orange Theory class is like. This video makes these workouts seem like a piece of cake but I can assure you they are tough! On this particular day, after each circuit, we had to do a 200-meter row! That's not to mention all of the interval training on the treadmill after leaving the weight room.
If you're in the Austin or San Antonio area use the code: OTAmber for your first week free!
Are Orange Theory Workouts for beginners?
Yes. Orange Theory is for all fitness levels. For instance, I have been working out for years and consider myself to be advanced yet every single class I have attended has kick my a**! My mom, on the other hand, you could consider a beginner and as along as she goes at her own pace to get acclimatized she feels challenged but not to the point of being uncomfortable. While at Orange Theory I have seen a lot of people new to this kind of workout and they do great. One thing to note about the Orange Theory staff is they are extremely attentive to everyone in the class and will always check in on you during your workout.
Do Orange Theory workouts actually work?
Whenever I am asked this question I always say, Yes. Like anything  you have to show up, work hard and be consistent! I am at Orange Theory around 5-6 days a week and give it my all. These workouts are no joke so it's important to take care of yourself inside and out while attending your classes. Not only will be I be sharing an in-depth blog post on my thoughts and opinions on Orange Theory but I'll also be sharing my tips on keeping your strength up and your body feeling up to the task.
Are you gaining muscle?
To be honest with you guys I didn't think any muscle could be built during an Orange Theory Workout as it is heavily cardio based but the answer is, yes! My core feels very strong and I haven't noticed any loss in strength. I'll also be sharing my tips on how to keep your strength up and keeping your body feeling strong.