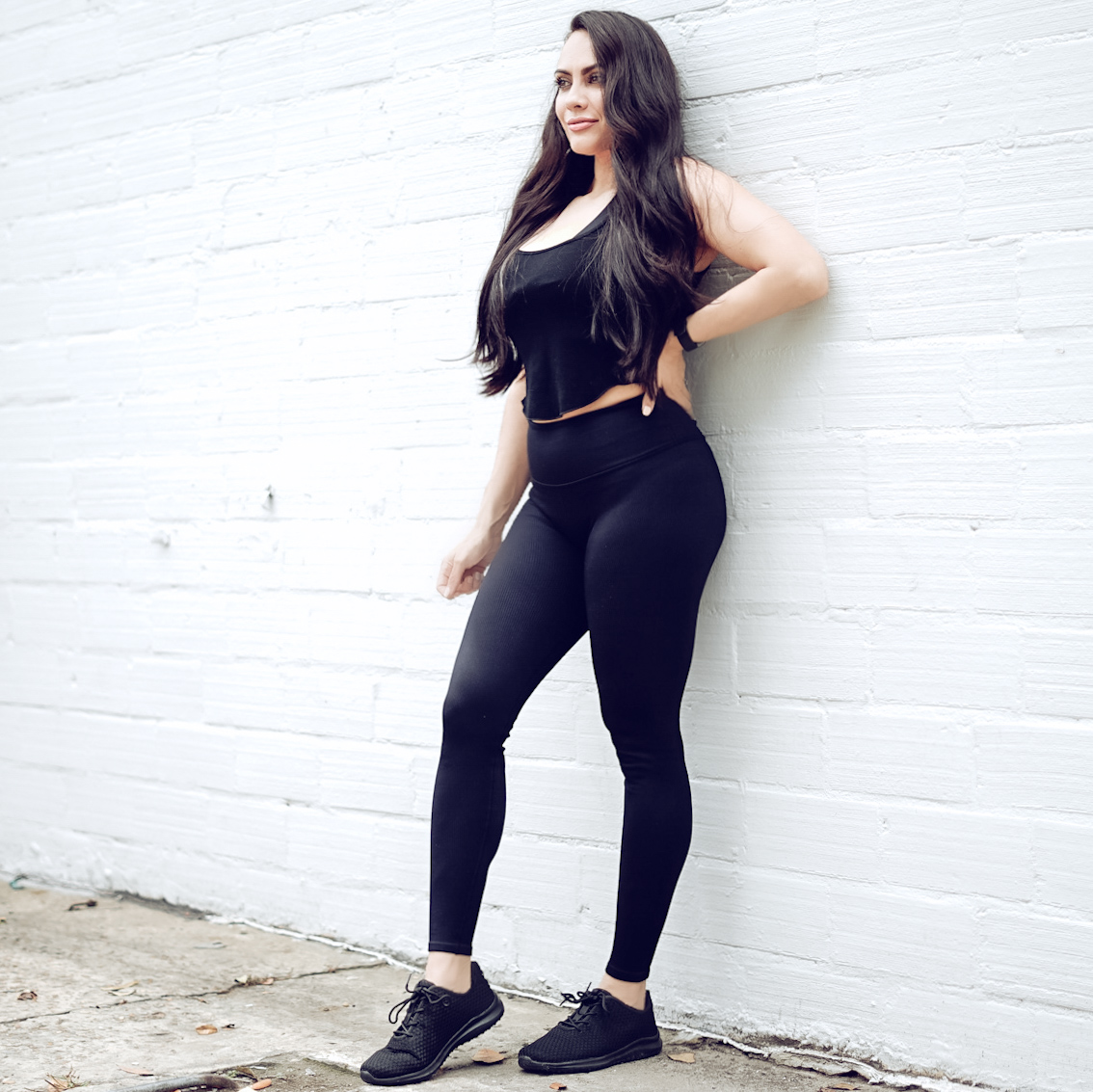 I Got A Personal Trainer!! | Absolute Fitness By TJ
You may have already heard on Instagram but if not, I have a new virtual personal trainer! His name is TJ Williams (@tjwilliams.34on Insta) at Absolute Training With TJ. He's based out of Ottawa, Canada and virtually trains his clients through an app called Trainerize. I decided to go the personal trainer route because I wanted a program that was customized to me and my goals. I also wanted someone to hold me accountable. TJ is a personal friend of mine who I trust and find to be super inspiring to me so this was a no brainer for me.
Setting Me Up
After submitting a questionnaire (in his Instagram bio) I then set up a 10 min vide0 call using his calendar, Calendly.  He asked me a series of questions, everything ranging from my "why" to my goals. In this call I learned just how customized my program would be. I told TJ that I wanted to stay keto, and I wanted to work out 6 days a week plus wanted additional cardio, and he made it happen. He also customized a stretching circuit as I told him I have a horrible habit of not stretching enough. TJ also builds your workout programs based off of the equipment that I have at home! Now, that's amazing especially in a time like this where gyms aren't open for many.
Trainerize APP
I am so picky about my workout apps and this app is so good! It's user friendly and really provides the structure needed to stay on track. Connecting my Fitbit and MyFitnessPal apps to Trainerize has to be my favorite part of it all. I wanted the accountability and I got it! In your dashboard is your "Things To Do Today" which has my workout and cardio workout for the day, my macros, and my progress, photos and stats for the day. I absolutely love the interface, everything is laid out before you. Also, You can chat with TJ in the app while you're working out should you have any questions. Seriously, SO Customized to ME! Also, You can chat with TJ from the app, so if you have any questions while working out he's there to help!
A few things I have personally found helpful in the Trainerize app are; the videos of the exercise you are doing and you can move your workouts around to fit your schedule. For example, one day I woke up not feeling well so I dragged that days workout and cardio to my day off'.
I can't wait to take you guys on this journey with me!