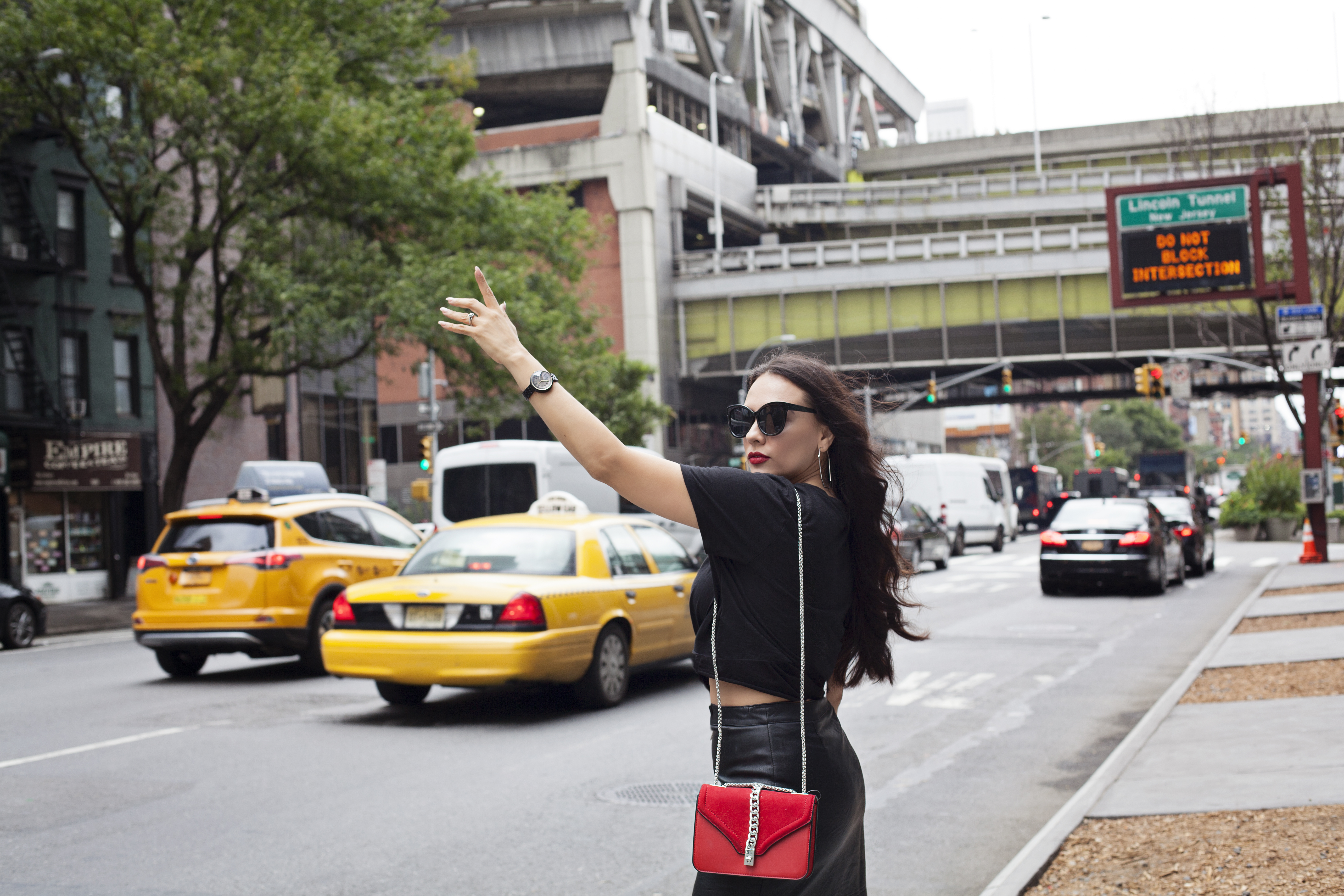 RED BOOTIES WITH SHOE DAZZLE
I am so obsessed with peep toe booties it's ridiculous! I already had these booties in black and olive green so when I saw the red pair I had to have them. Choosing a red bootie is me stepping out of my comfort zone. It's something I love on other people just not myself. It's the perfect pop of color to elevate any outfit.
We've all heard of Shoe Dazzle, Right? Well if not, it's one of the coolest subscriptions out there. You sign up and take a quiz, to then have a stylist pick out a pair of shoes for you every month based off of your answers. I love browsing Shoe Dazzles website because I always find the perfect shoes and get so much inspiration!
When selecting the red booties shown below I had NYFW in mind as that's where I'd be wearing them. NYFW is a time to go bold and wear something you may not have worn on a regular day.
[columns_container type="img" style="style_one" fulll="no" align="left"][column_element][outfit_img src="https://www.amberxo.comwp-content/uploads/2018/10/FallFW185.jpg" size="portrait"][/column_element] [column_element][shop_slider][shop_heading]Shop my Outfit[/shop_heading]

[/shop_slider][/column_element][/columns_container]
[columns_container type="img" style="style_one" full="no" align="right"][column_element][outfit_img src="https://www.amberxo.comwp-content/uploads/2018/09/FallFW184.jpg" size="portrait"][/column_element] [column_element][shop_slider][shop_heading]Shop my Outfit[/shop_heading]

[/shop_slider][/column_element][/columns_container]
[columns_container type="img" style="style_one" full="no" align="left"][column_element][outfit_img src="https://www.amberxo.comwp-content/uploads/2018/10/FallFW182.jpg" size="portrait"][/column_element] [column_element][shop_slider][shop_heading]Shop my Outfit[/shop_heading]

[/shop_slider][/column_element][/columns_container]