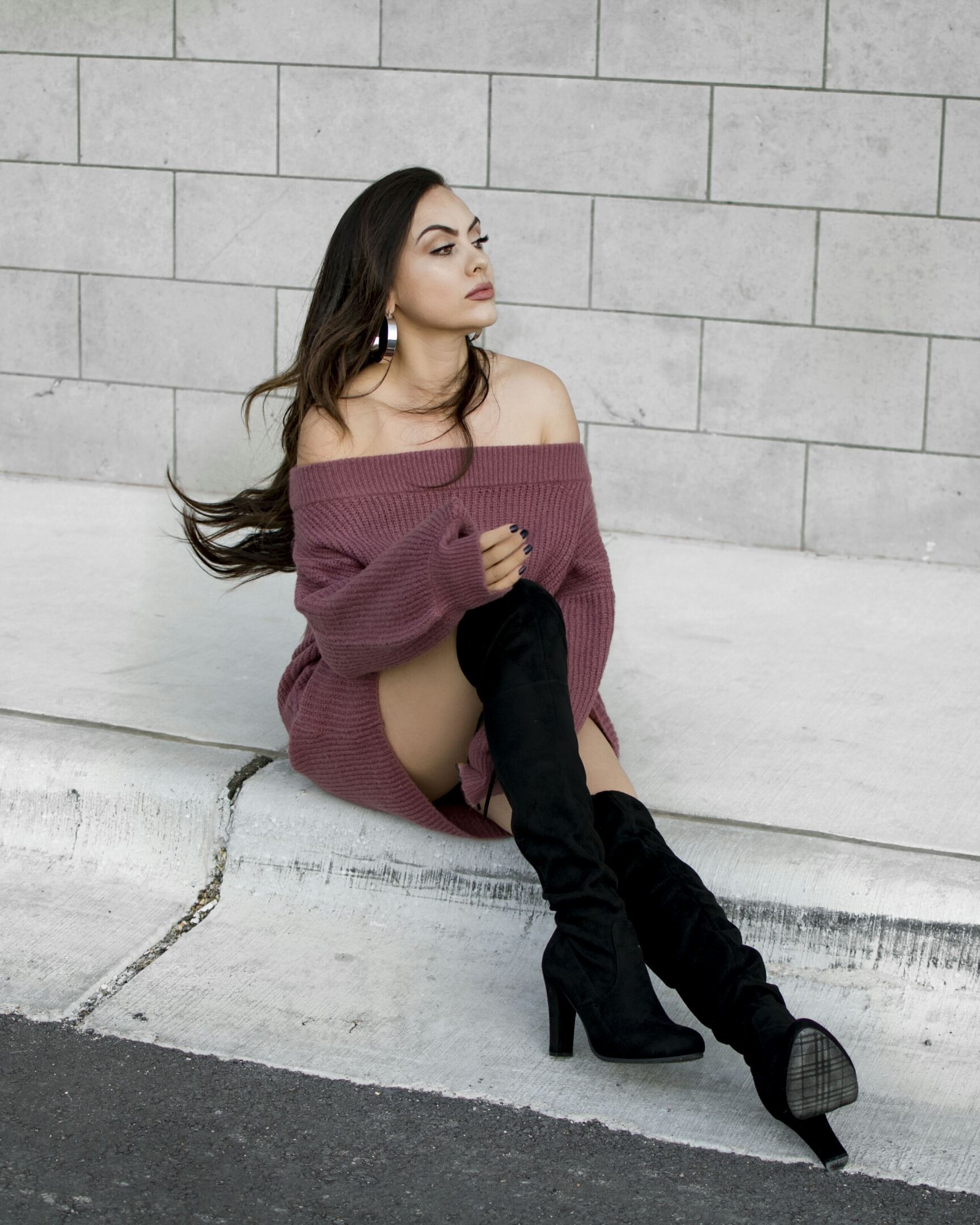 SIMPLE SWEATER DRESS OOTD
Who wore a sweater dress and over the knee boots on a 80 degree day? Me! In my defense Austin, Tx rarely has cold enough days for me to wear actual cold weather clothes. I was definitely hot while snapping these photo's but I think we all do crazy things for the right photos, am I right?
When I saw this dress on Express.com I had to have it! I don't own too many sweater dresses and nothing in this color so I instantly purchased it. It was definitely an impulse buy but I feel absolutely zero buyers remorse as I am in love with it and got it 50% off. I have styled this dress in so many different ways. I have worn it with Over The Knee Boots, Booties, leggings under neath and once with sneakers. Being that it's so diverse made me fall in love with it even more.