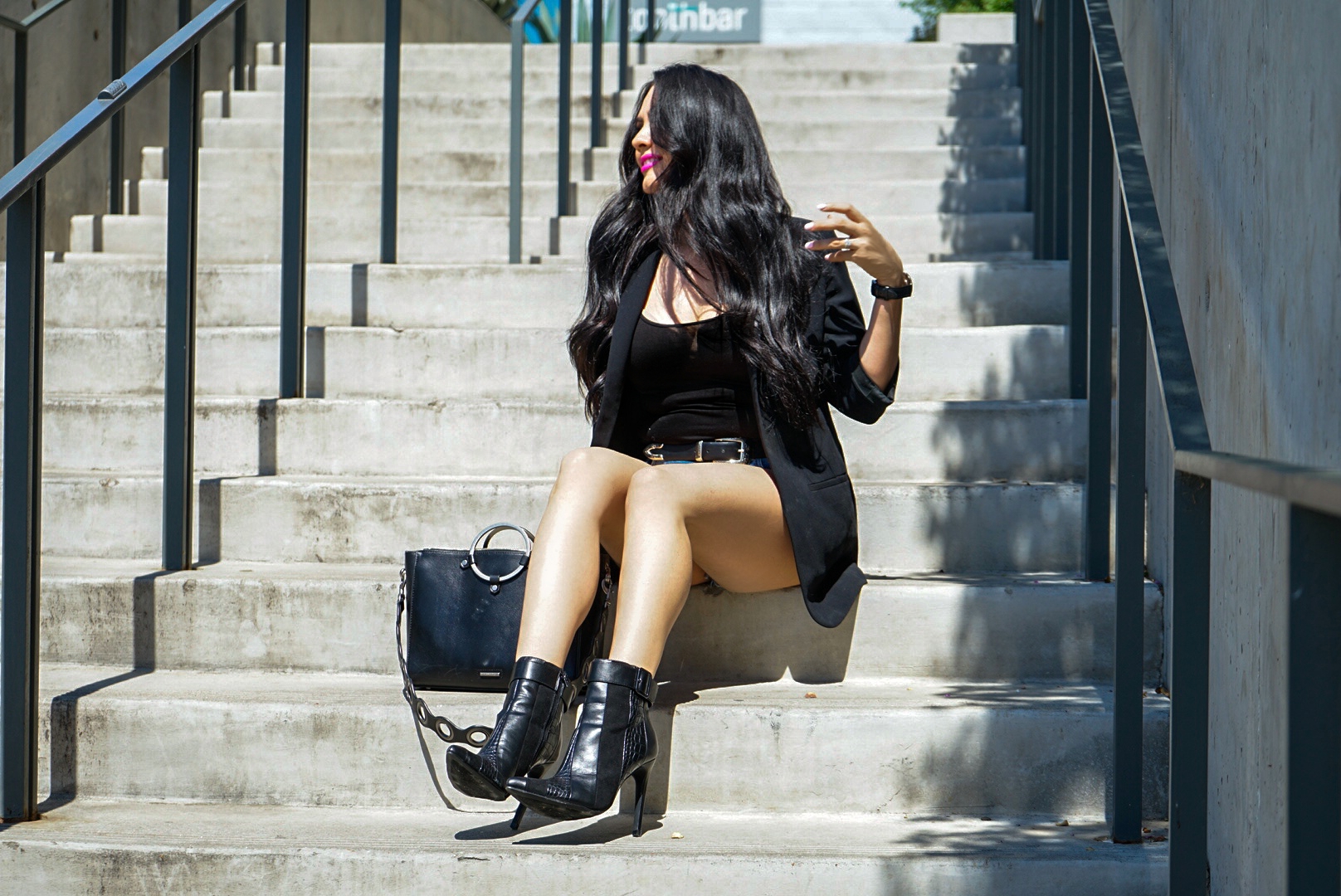 Tori Pointed Booties With Shoe Dazzle
. [cap_text full="no" size="40″]You guys already know my obsession with my boyfriend blazer so anytime I envision an outfit that involves me wearing it I already know it's going to be a good outfit. This blazer is one of my favorite layering pieces of all time as it literally goes with almost everything and the fact that it's so diverse is a huge plus.  It's also one of my favorite purchases because it's not only amazing quality but I have gotten so many uses out of it. One of my favorite ways to wear a blazer is with a pair of denim shorts and heels. It seems to always be my go-to outfit in the spring. The denim shorts are from Forever21 last season but I linked some similar ones below.
[/cap_text]
It's no secret that I love collaborating with Shoe Dazzle, How can I not? Their shoes are such great quality and so my style! When I saw these booties I instantly fell in love. I am such a sucker for multi-textured prints plus they were all black so of course, I had to have them. They're so simple yet not, does that make sense? Ha! They're monochromatic yet the buckle and different textures add such a fun less boring element to the basic black boot.
Are you a Shoe Dazzle member? Take an easy quiz and receive a personalized selection of something curated just for you!