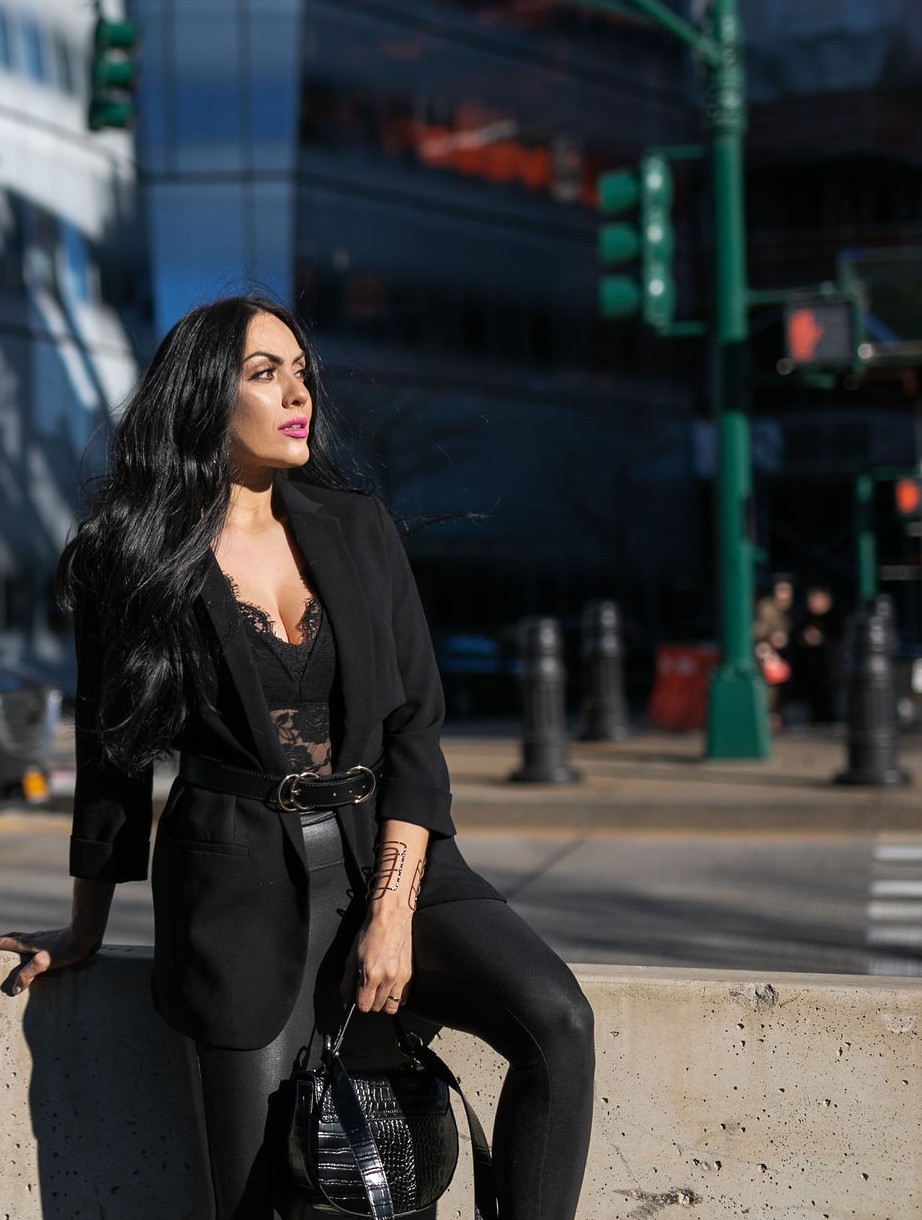 What I Wore To NYFW Day 1
[columns_container type="img" full="no" align="right"][column_element]
NYFW has come and gone for me and though I am still exhausted and recovering from my trip I am so excited to share my outfits with you! I packed the bare minimum to NYC as a brand I was supposed to collaborate with was shipping my pieces directly to my hotel. Well,  2 package fails lead to me scrounging for last minute outfits in New York, but I pulled it off! I am actually pretty happy with how my outfits turned out. I had mentioned in my 
What I learned from NYFW
 that I'd rather have fewer options as it prevents me from overthinking and overthinking leads to my vision never coming to life. Let's just say I know myself so well. I felt less stressed than I did when I had a suitcase full of options.
[/column_element] [column_element]
[/column_element][/columns_container]
I am obsessed with my Boy Friend Blazer!  have worn this blazer to death and have styled it in so many different ways. When in doubt grab a blazer! Seriously, anytime I don't know what to wear I'll grab my blazer and build off of that. My second tip: find your favorite go-to faux leathers. They dress any outfit up or add that missing element needed if your outfit is looking dull or needs a little pick me up. If your blazer outfit is still looking a bit boring then wrap your favorite belt around it and done! You can't go wrong with adding a belt to your look.
I knew I wanted a chic, layered look so this is what I came up with and loved it. The best part about this outfit was I already owned everything so I didn't need to go out purchase anything. I am also a sucker for all black and always have been. If I wear all black I like to add a lot of gold or silver touches as I did here with the belt buckle, bag hardware, and cuff.

[asym_gallery style="style_two" full="no" layout="portrait"]
[/asym_gallery]


What do you think of all black? Let me know below what your favorite go-piece to wear is.