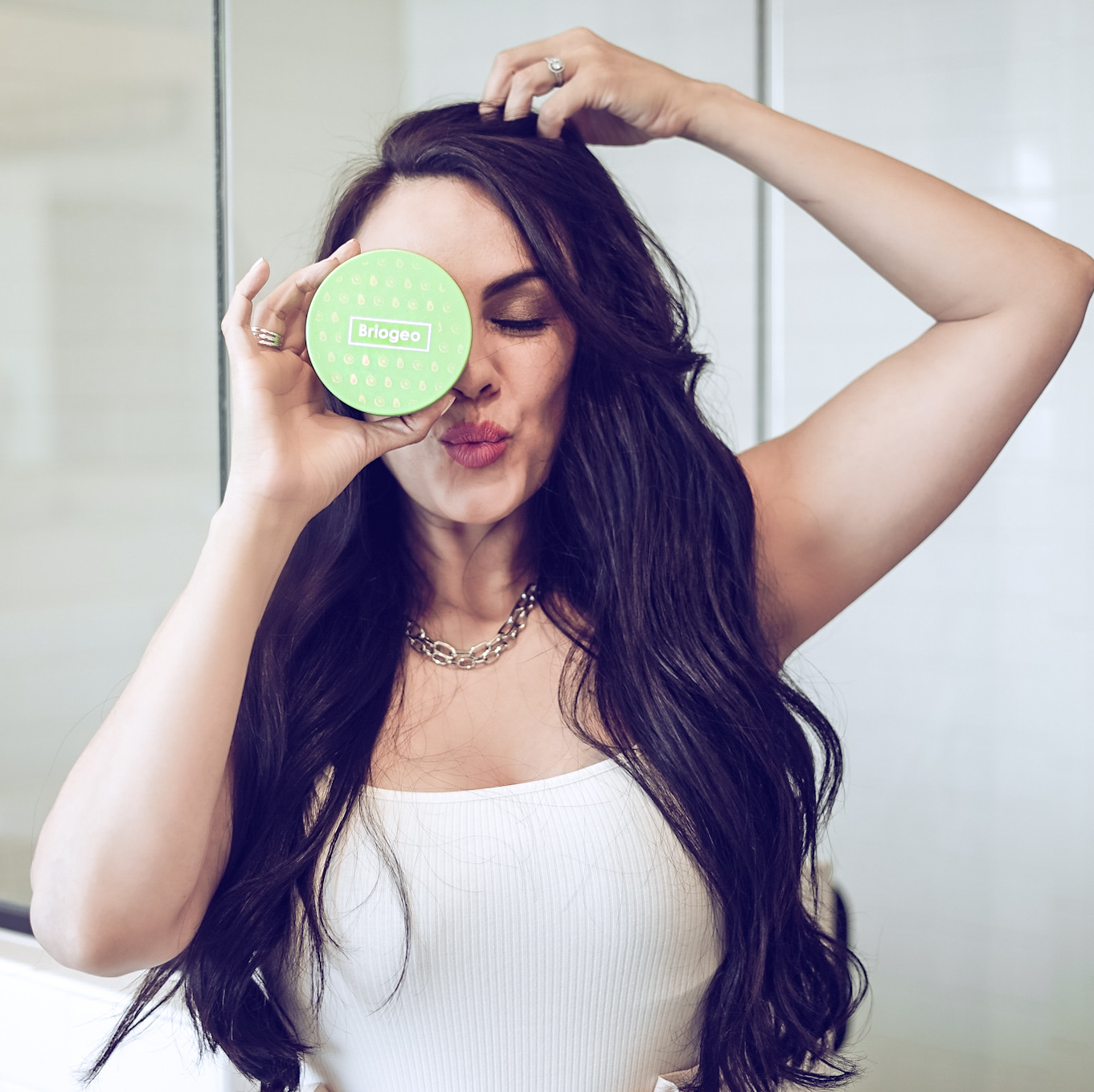 4 Non-Toxic Hair Products I Can't Live Without
I feel like a hair care newbie! I've recently made the switch from tradtional haircare producuts to all natural hair care and to say that I've been overwhelmed is putting it midly. There was a lot to learn! Not only was I trying to learn what ingredients are harmful but, I was also trying to find the right products like; Shampoo & Condtioner, Dry Shampoo, Heat Protectant, Leave in Conditioner, and a Claryifying Shampoo. When I find a hair product I like I stick with it for years so you could imagine how lost I felt trying to navigate through this new world of non-toxic hair care. I  found a few of those items and still on the hunt for others so I'll update you on the search as it progresses.
Besides tradional hair products being harmful to our endocrin systems and overall health I learned that they're also not good for the integrity of our hair. My hair has always been strong, shiny, healthy and while I dont have thick hair I do have a lot of it. The last two years I noticed that my hair was thinning, lacked body & shine, always frizzy, and wouldn't hold a curl. I was curious to see what switching to non-toxic hair care would do. Here's what I learned and here are the products I now swear by.
Duringmy first wash and condition with this duo I was already in love with the scent alone! They might be the best smelling shampoo & conditioner that I've ever used. When I got out of the shower and ran my comb through my hair I instantly notice the difference. My hair seemed so condtioned and easy to manage and my comb went through my hair effortlessly. I was ultra impressed when I let my hair airdry  and not only was I not a frizzy mess (huge shocker) but my hair had more volume than I had seen in years! My hair has it's shine & luster back and I am super excited to try the rest of this line.
Again, they killed it with the scent! I've always used a leave in conditioner in my hair so this was top priority in my quest for non-toxic products. I love this one because it not only smells delicious but it definitly adds more hydration and it makes as an awesome detangler.
Wow! This isn't just my newest favorite non-toxic mask this is my favorite mask of all time! This is new to my haircare line up but I can guarantee you it will be in my regimen for time to come. My hair feel so hydrated, shiny and smooth after using this mask and it smells so delicious! I am a huge fan of Briogeo and I've essentially loved everything I've treid from them.
I'm new to using a clarifying shampoo but this has impressed me! Prior to trying it I was noticing a lot of white flakes on my scalp and read that it could be either dandruff or build up from hair products. After some reading I decided to take a chance on a clarifying shampoo to rule out product build up before moving on to possibly treating dandruff. Luckily it was just product build up, not only were the white flakes gone but my hair felt like new and it almost felt like I had hit a reset button on my hair. A clarifying shampoo should only be used once to twice a week to cleanse the hair of excess oils and product build up.
What non-toxic hair care products are you loving?