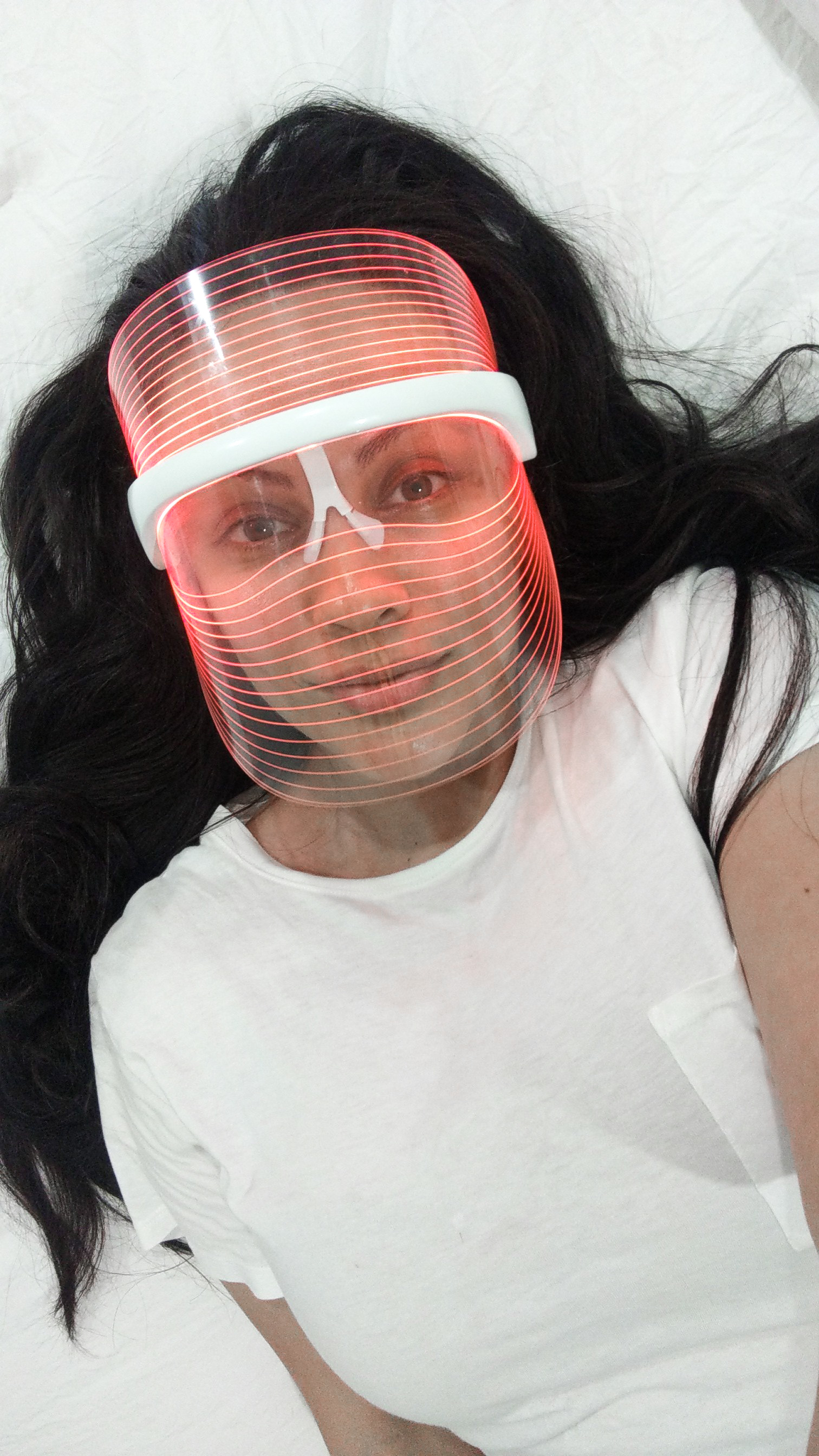 The Lux LED Face Mask | Lux Beauty Tools
You know that I love my skin tools! I'll support anything that I can use from home to maintain or improve my skin. So, lets talk about The Lux Led Face Mask from Lux Beauty Tools. The Lux Light is a rechargeable, hands-free LED Face Mask with 3 different color settings used to address particular skin concerns such as; acne, scarring, and inflamed skin. It can also stimulate collagen production and cellular turnover while promoting a healthy lymphatic flow. In short, it's an effective and safe treatment that can be done from home or anywhere you feel comfortable.
Code: Amberxo10 saves you 10% off Luxbeautytools.com
What Is LED Light Therapy?
LED light therapy or Light Emitting Diode Therapy (invented by NASA) is a skin treatment that uses wavelengths of light to treat the skin. LED light therapy is a non-invasive, gradual process that works, from the inside out, on a cellular level. It's a painless process with little to no downtime, think very light sunburn.
RED Light Therapy (620nm-750nm Wavelength): Produces anti-aging benefits due to its ability to stimulate collagen and elastin production. Research suggests that this may also reduce inflammation causing cytokines.
BLUE Light Therapy (Wavelength between 405nm to 420nm) Blue light is well known for its anti-bacterial benefits and therefore used therapeutically for treatment acne as generates an effect which kills P. Acnes bacteria (a bacteria that causes acne), without harming the skin.
AMBER Light Therapy (Wavelength of between 590nm to 620nm): Stimulates lymphatic flow which in turn shuttles waste out of the skin. This, in turns promotes cellular growth, cell-turnover and the production of new skin cells.
There is no upper threshold but starting slow to test your skin's limits is best. I use The Lux Light at night after my skincare routine 3-6 times a week. I do one 15 min session using the red light then immediately do another 15 min session using the orange light. I also, love using my Gua Sha immediately before using my Lux Light.
First, make sure that The Lux Light is fully charged (it usually takes around 30 minutes) and that your skin is properly cleansed. Perform your normal skincare regimen, as studies have shown that LED lights can increase the absorption of your products. Retinol is the only substance that is counter indicated (recommended against using) for same day use so I alternate days and use both. To turn it on, press the white button on the left side. That same button is used to select the light color of your choice. Once you've chosen the light that you'll be using it will run for 15 minutes then automatically turn off. To clean it, I either use alcohol or wipe it down with anti-bacterial soap and water. I keep it stored in it's box that it came in so that is safe and secure.
My Thoughts
In short, I am absolutely obsessed with my Lux Light! It's super easy to use and easy to incorporate into my weekly routine. More importantly, it WORKS. I'll be keeping you updated on before and after pictures in the future so stay tuned.
To purchase your mask visit Lux Beauty Tools
Use code:Amberxo10 to save 10%