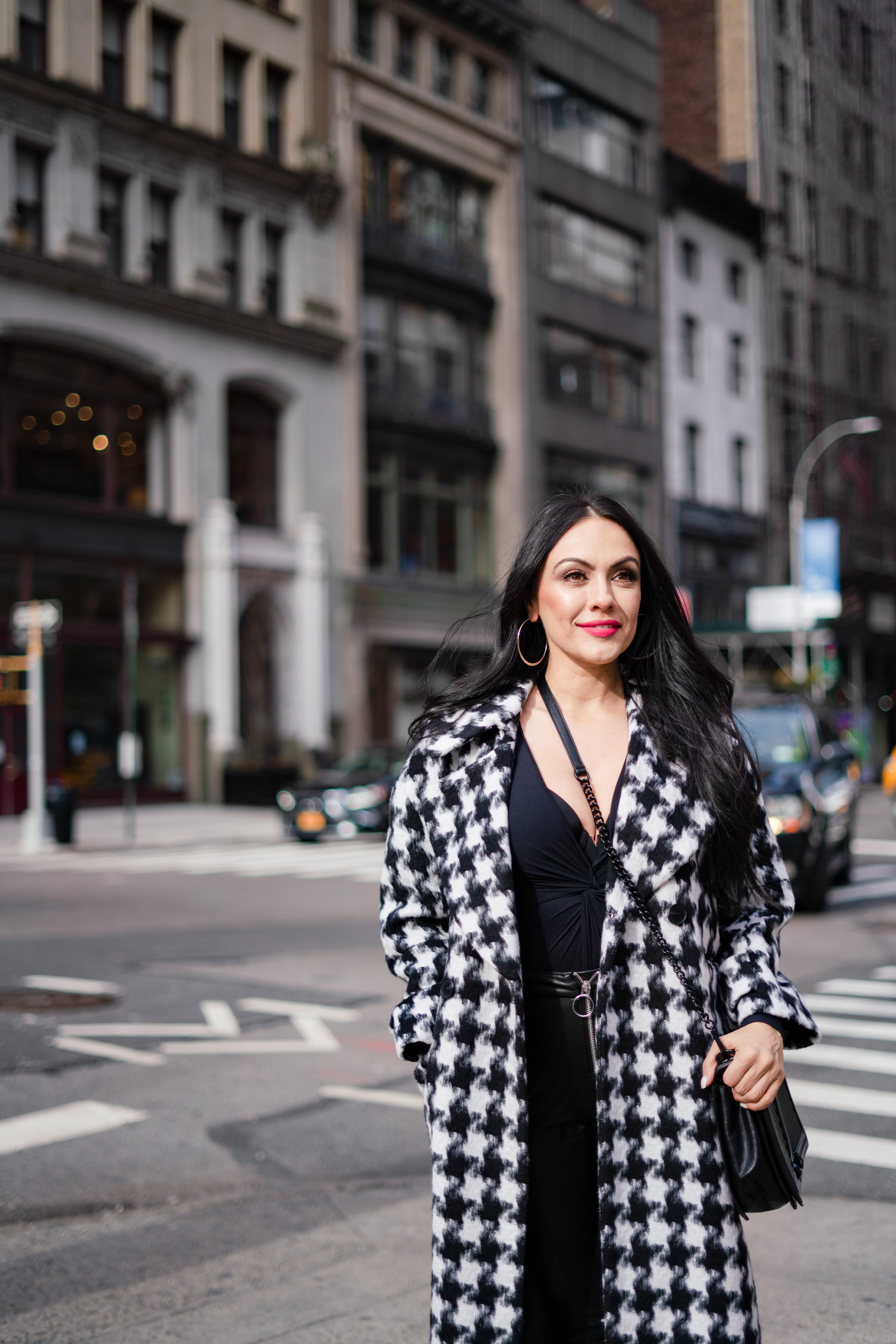 Trench Coats You Need In Your Wardrobe
Next to being a blazer junkie. I'm a trench coat junkie! They are easily one of the most sophisticated, chic and functional layering pieces you can wear in the in the cooler months. A good Trench can be worn with literally anything and for almost any occasion. Whether you're running out for coffee in the morning wearking sneakers or a sexy dress and heels – a good trench pairs perfectly!
What To Look For In a Trench Coat
Ok, I am super picky about all of my statement pieces. They don't need to cost a lot but they should look like you paid a million bucks for them. Make sure to look at the buttons and material closely. Also, if it has a belt pay extra attention to that. If you order a faux wool trench. look at the overall consistency of it. For example, last year I ordered a black trench from Forever 21 and the material was great, but the bottom half of the trench didn't hold its "firmness" or " structure". As a result, it looked loose, flimsy and wrinkled easily.
Check out this video that I posted on my YouTube Channel On How To Style A Trench and How To Style A Sleeveless Trench. If you like them, which I know you will, stay tuned because I have have so many new ways to style a trench and will be updating with some new videos on my YouTube channel!
The Classic Trench
[full_width]
[/full_width]
This is my absolute Favorite trench! I feel like I'm wearing a big comfy blanket but still look put together when I'm wearing this style. This is the first style trench that I ever purchased and the trench that lead to my trench addiction. With this particular type of trench, I focus closely on the overall consistency and structure. The Classic Wool Trench is a timeless, classic piece and will be a staple every winter! You can wear a hoodie and a baseball cap with this style trench and still look like the most well put together girl in the city!
Light Weight Belted Trench 
This particular trench is my go-to in the fall and spring (also have it in olive green) and it is the perfect layering piece. The picture shown above is of me in NYC shopping and as you can see, I am wearing a button up denim, a black mock neck bodysuit as well as black loafers. Shortly after this photo I headed to the airport and quickly switched the denim to black leggings and the loafers to sneakers which quickly changed the vibe of my outfit to "comfy airport chic".
Faux Leather Trench 
Talk about chic! This faux leather piece is quite the statement piece and a great spin on a classic trench. This can also replace the classic moto jacket for an extra sleek look.  I've had so much fun playing with this particular trench and can't wait to show you different ways that I love wearing it in my upcoming YouTube video.
Which style of trench is your favorite? Let me know in the comments below.