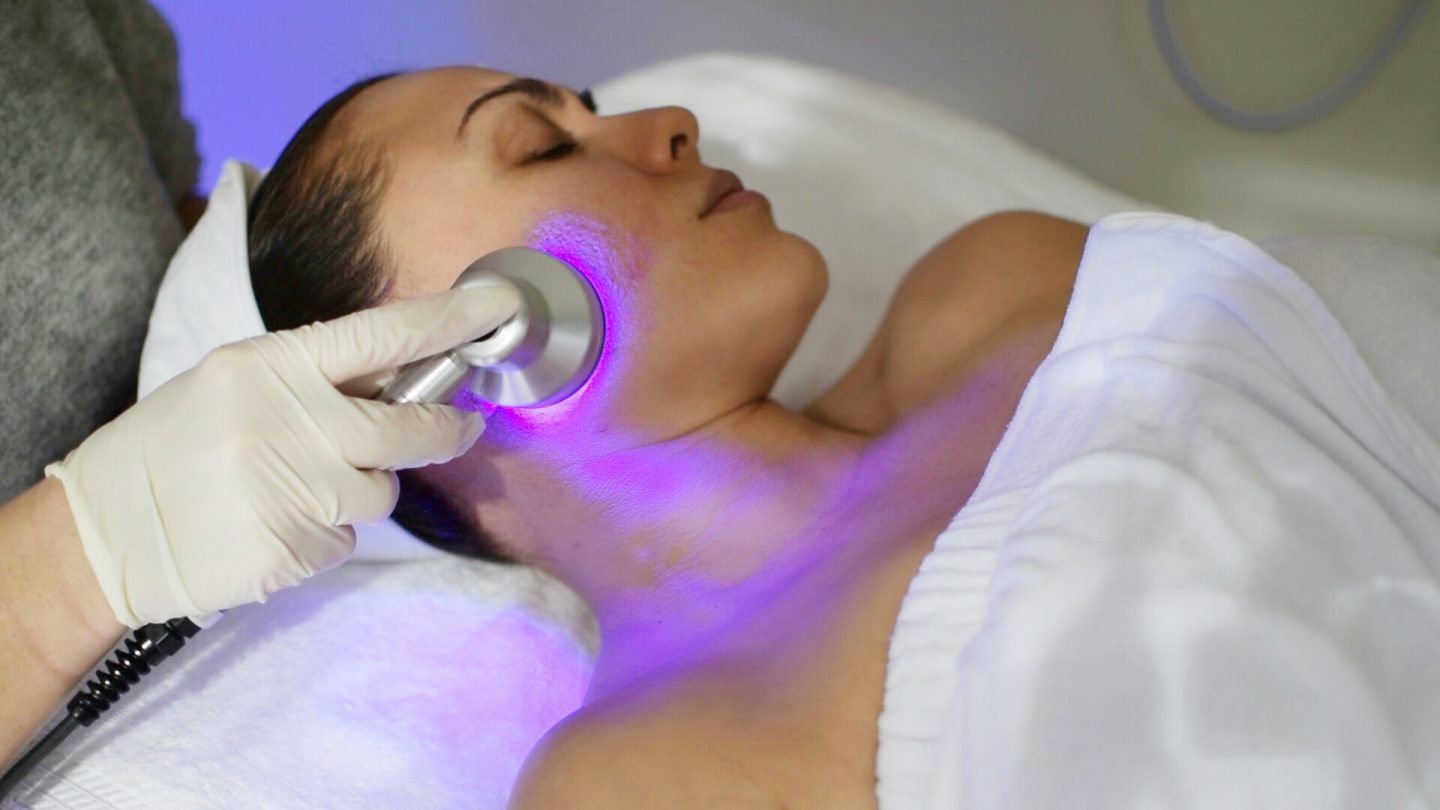 The Best Acne Treatments
Acne treatments are something I am all too familiar with. Having suffered for 10+ years with acne, I tried just about every acne treatment on the market. After trying every peel I could find, every laser and several acne treatments – only to end up with little or no results, I was left feeling exhausted and defeated. I should mention that my efforts included going to multiple dermatologists as well, so you can understand why I had completely lost hope.

I ended up coming to terms with the fact that there was nothing I could do to repair my skin. I had decided to simply do my best to keep it from getting worse while keeping an ear out for any, new, miraculous treatments. It wasn't long after that when I met Robin. Robin, an esthetician, took one look and knew exactly what to do with my acne! From the moment I met her I knew I was in good hands. She shared her plan of action with me and I was cautiously optimistic. Robin broke down the specific treatments we'd be doing as well as what skincare I would be using. I had finally met someone who had a full game plan specific to my needs and that's when things started to change! All of the acne treatments and acne skincare routine is listed below.
Click HERE to watch my entire acne journey!
Click HERE to see the Acne Skincare Routine I used to clear up my acne
Skin Pen
The Skin Pen was the first treatment that that Robin performed on me. In my opinon, the Skin Pen was the main contributor to clearing up my acne as I had it done every 4 weeks for 4 months. The Skin Pen is a microneedling device that works by creating a lot of micro channels into the skin to stimulate the skin's natural production of new collagen and elastin. I noticed results within a couple of weeks after my first treatment. My skin was noticeably more firm, plump, brighter and clear! Numbing cream is applied which makes it hardly painful. See me entire Skin Pen review HERE
Hydra Facial
The Hydra Facial is an effective, do it all kind of treatment. It's going to exfoliate your skin, extracting dirt and oil while hydrating. Your skin professional will begin by cleansing your skin with a wand like tool, this open your pores allowing for the removal of dirt, oil, makeup debris and dead skin cells. After exfoliating and cleansing, a glycolic + salicylic peel is applied to break down superficial layers of skin and allow the treatment to reach deeper into your skin. Once that is done, the fun happens! What fun? Extractions of course! With your skin primed, The vortex- fusion delivery system goes deep to remove impurities while simultaneously delivering vital nutrients to hydrate, rebuild and protect the skin. The HydraFacial is great for all skin types, anti-aging and of course those suffering from acne. It helps you begin your transformation and gives you a better base to work with. See my HydraFacial experience HERE
PCA SKIN Treatments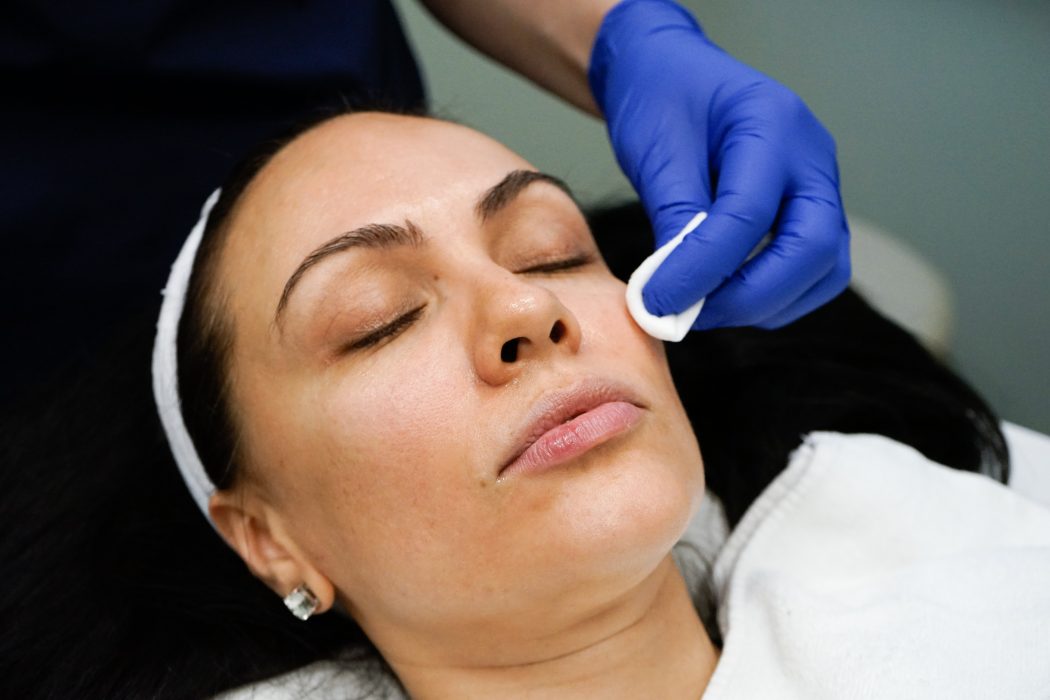 PCA SKIN has treatments that I love for acne as well as anti-aging. PCA SKIN is a medical grade skincare brand that I 100% stand behind as they played a major role in clearing up my acne. In the recent years you guys have heard me mention PCA SKIN a lot and it's because of how effective their products and treatments have been in transforming my, otherwise impossible, skin. Can you imagine my excitement when years later they asked to send me skincare? When I think of my acne journey, PCA SKIN comes to mind and I love them for that!
Click HERE to see my trip to their headquarters and get an in depth look at what they're about!
Sensi Peel
This peel is fantastic! The Sensi peel is great for all skin types. It's great for acne, hyperpigmentation and signs of aging. My skin always appeared less inflamed, more clear and even glowing after. Plain and simple, most products and treatments out there don't work – the Seni Peel does.
Oxy Trio
Another great treatment. If I'm mentioning it, that means its a very special product or treatment that delivered big results for me. I did an Oxy Trio several times early on in my skin transformation. The Oxygenating Trio is a 3 step system. It repairs the skin by stimulating oxygenation and circulation leaving you with healthy, glowing skin. It gets a big YES from me – the girl who had impossible acne.
Retinol Boost
I did the Retinol Boosting Peel after my acne cleared and it's by far my favorite peel ever! Of all of the peels that I've done through the years this is the peel that I noticed the most difference with in so many categories. It's designed to increase cell turn over, help with texture, fade dark spots, and smooth wrinkles. I peeled for a few days and used other PCA SKIN products through the process that help the skin heel. My skin was very bright and less textured. My skin tone was more even, and I had less hyperpigmentation spots. I didn't just want to get past my acne only to have dull skin with a host of other issues and the Retinol Boosting Peel was a gamechanger. See my Retinol Boost experience HERE
Glowbiotics Probiotic Youthboost
Along with PCA Skin, Glowbiotics is one of my favorite brands to date! Again, very few companies fall into this category of being legitimately and significantly effective. In fact, most of the brands you know are only known to you because they're good at marketing first and foremost. Glowbiotics skincare is absolutely incredible and are used because they work. The Glowbiotics acne skincare regimen was what I used in conjunction with my acne treatments and my end results, as you've learned by now, were miraculous. Today, I religiously use their anti-aging products.
The Probiotic Youthboost treatment contains pre and probiotic technology which has been proven to stimulate the skins immunity (this impacts signs of aging, skin turn over, tone etc). It's great for all skin types and it is designed to target dull, sagging skin, hyperpigmentation & dark spots, acne, and acne pitted scars. It's also great for highly inflamed skin which is heavily associated with acne. In fact, if you have acne issues – your skin is very likely to be inflamed and that needs to be controlled. I would go as far as saying that The Probiotic Youthboost is honestly one of the best, most underrated treatments I know of!
Let me know which acne treatments have worked for you!