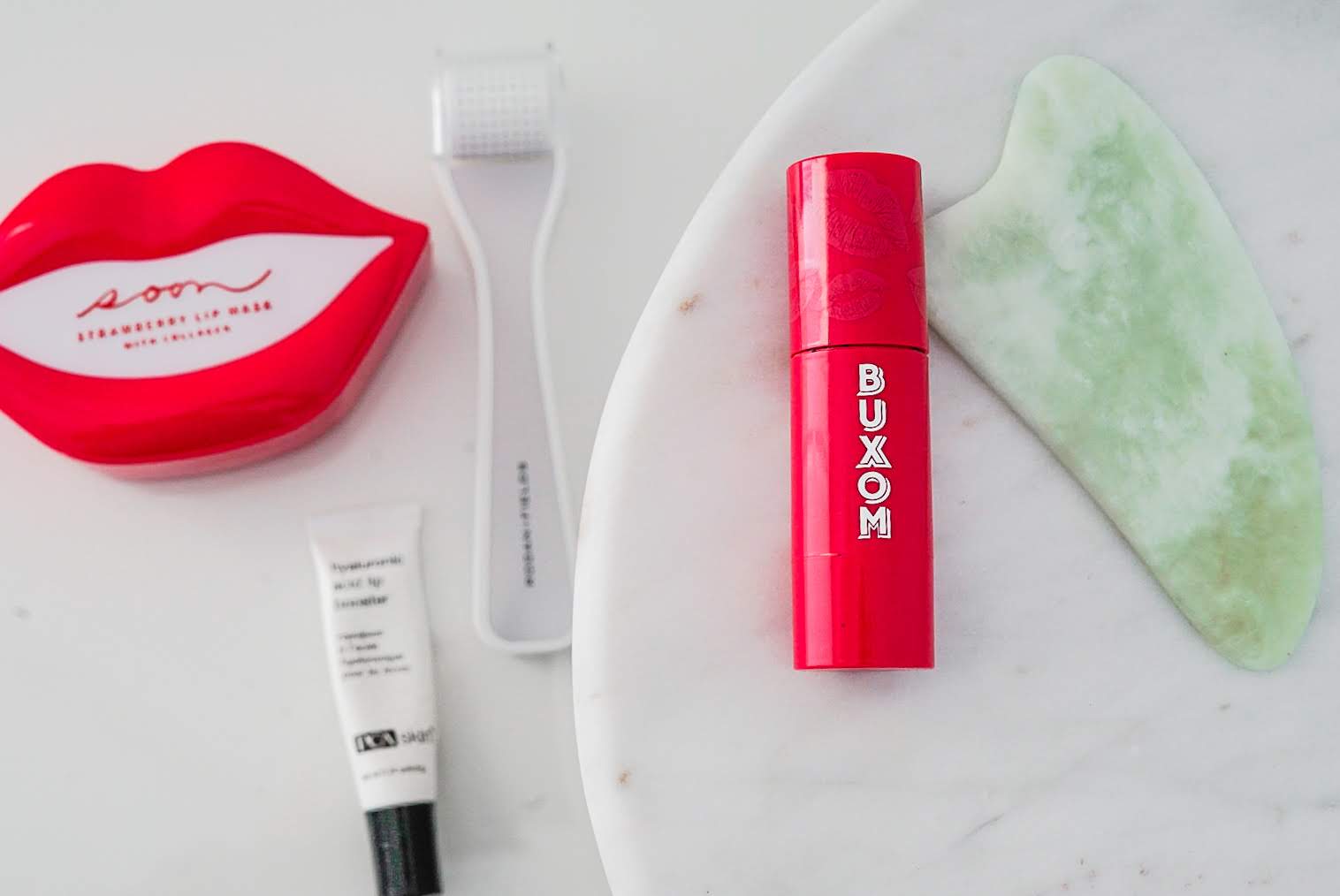 How To Get Rid Of lip wrinkles
Anti-Aging for lips? I definitely missed that memo. Our lips are neglected when comparing the efforts we put into the rest of our face. Over time our lips have less volume, they're dry and often have lines. In this post I'll be sharing not only how I plump my lips but also how to get rid of lip wrinkles.
I'll admit that getting rid of my wrinkles has been an afterthought. It wasn't until after I applied lipstick recently that I noticed new lines on my lips. Also, I noticed my lips looked flat, dry and aged. Our lips age the same as our face and bodies, so why not have a regimen for our lips? Once I created one for myself I started to notice a significant look and feel to my lips.
Here is a list of Lip Products that I have been using to hydrate, plump and get rid of my lip wrinkles. Everything I have listed I will do as a full routine or by themselves.
I have never been a lip mask kind of girl but these Lip Masks have me hooked! The packing is super fun, cute and anything but standard. The lip masks are actual lips which always catches a reaction to anyone around lol! They smell incredible and make your lips so soft, smooth and plump. Using a lip mask is a great way to hydrate your lips and to get rid of and prevent lip wrinkles. I use a lip mask once a week or more if needed.
CODE for 15% off: Amberxo15
I use this every single morning and night prior to adding a lip products. It feels so good while applying it and your lips feel instantly exfoliated and smoother. It creates the perfect base for lip products to follow.
K, I am fairly new to derma-rolling my lips but wow! Derma- rolling my lips has definitely made them more plump and appear more youthful. It was a bit strange at first and took some getting used to but it's earned its place in my lip regimen. Note: make sure you're properly sterilizing your derma-roller before and after use to prevent infections.
Definitely not the cheapest but most certainly the best I've ever used! We know that using hyaluronic acid is crucial in hydrating our skin. The more hydrated our skin is, the less pronounced our fine lines and wrinkles are. Of course the same stands for our lips. After using this Lip Booster your lips will feel so incredibly soft and plump!
Click HERE to see my favorite Hyaluronic Acids
Using A Gua Sha on my lips is new to me, also being my favorite technique for lip plumping. The fun part about using a Gua Sha in general are the instant results you see. The purpose of Gua Sha is to relax the muscles, and break up adhesions to promote lymphatic drainage, and increase blood flow. Once we have shuttled out wastes, stagnant lymph and have increased blood flow we then have bright, glowing skin. After using my Gua Sha on my lips I notice that they are instantly brighter, juicy ( for lack of a better word lol) , and plump!
Um, how have I been skipping SPF for my lips my entire life?? When I tell you I am diligent with SPF on my face I am otherwise saying that I am obsessed. This color balm by Color Science is nothing short of brilliant! I'd say the formulation is more of a lipstick with a moisturizing, opaque finish with gorgeous colors. I usually add a lip liner to complete my look, and, voila, my lips are chic and protected!